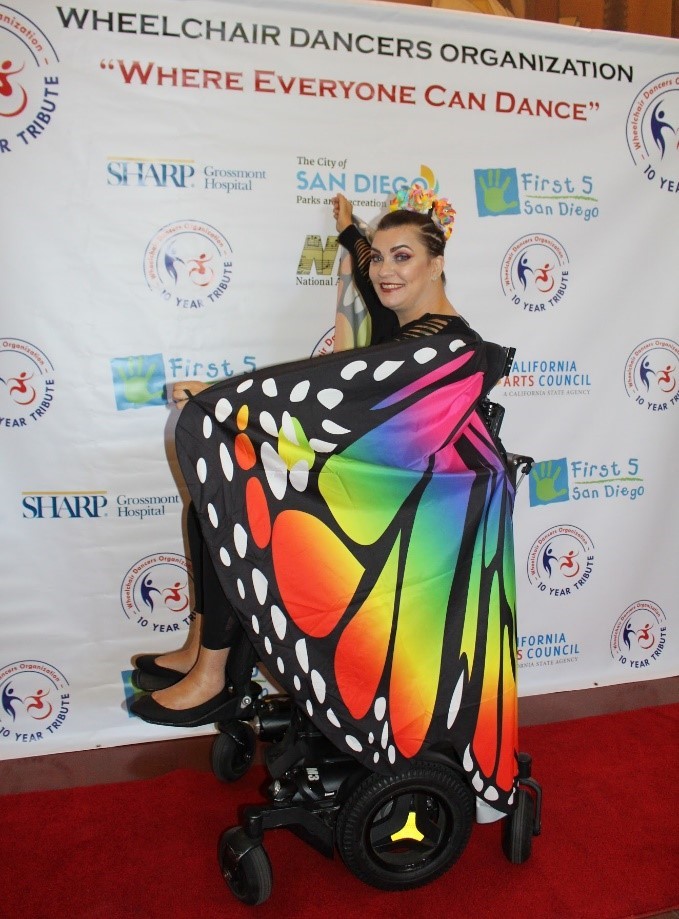 For the non-disabled community, the COVID-19 pandemic stay-at-home recommendations have been quite a culture shock, especially for those that enjoy fitness and a healthy lifestyle. Losing access to establishments like gyms and fitness centers has caused challenges to staying fit. For many in the disabled community, access to accessible and welcoming gyms and fitness centers that include adaptive equipment or instruction are limited or almost impossible to find in some areas. Therefore, for some, staying home may be considered "normal." Still, many others benefit from peer support programs by non-profits or hospitals that offer fitness and socialization programs that have also been suspended or moved to virtual access only due to the pandemic.
Despite the contrast in how COVID-19 has affected day-to-day routines and access to fitness, where both communities have been equally impacted is an alarming increase in the rate of mental health conditions or disorders that have been directly attributed to isolation. According to the CDC in a study conducted in June of this year, overall 40.9% of respondents reported at least one adverse mental or behavioral health condition, including symptoms of anxiety disorder or depressive disorder. Sadly suicide and/or suicidal thoughts are at an all-time high.
On a positive note, the virtual world has become our new "normal" and has brought communities together through virtual education, communication and fitness, where physical limitations or disabilities are no longer a barrier. You can now literally stay connected and active with people from all around the world right from your living room!
For many women, the privilege of being a mother comes with both beautiful moments they get to experience while raising a child, and fears and stressors the responsibility entails. For women with disabilities, especially those who have mobility challenges, the excitement of accomplishing the tasks that come with motherhood and overcoming the stressors and fears is even more significant because of the barriers they face.
So how do we maintain an active and healthy lifestyle from home?
I'm So Happy!

Start your day with uplifting, positive self-talk.

Read or listen to positive and uplifting music and content that brings your life real value and meaning.

I Like To Move it! Move it!

During T.V. time or even during virtual meetings, be sure to move around, stretch, or exercise.

Put on a mask and get out of the house for a short walk or roll.

What Doesn't Kill You Will Make You Stronger

Health experts suggest 150 minutes of moderate-intensity or 75 minutes of vigorous-intensity activity each week.

Turn the must-do physical activity attitude into fun-to-do physical activity by doing things you enjoy!
As you may have noticed, these tips are prompted by some pretty well-known song titles. Why, may you ask? Because music is an international language that magically transforms and empowers lives through its rhythm, beat and lyrics. For centuries, music and dance have been used for religious practice, storytelling, celebration, and in most recent times, as a form of physical fitness and exercise. As music and dance have evolved, so have dance fitness programs incorporating choreography and dance forms from all around the world that is now inclusive to all abilities. Since the pandemic started, programs like these have now gone virtual.
Editor's Notes: Interview with Master DIO Dance Instructor and Executive Director of Wheelchair Dancers Organizations (WDO), Michelle Jones, who has this to say about how COVID-19 has impacted the non-profit and participants of the programs WDO has to offer.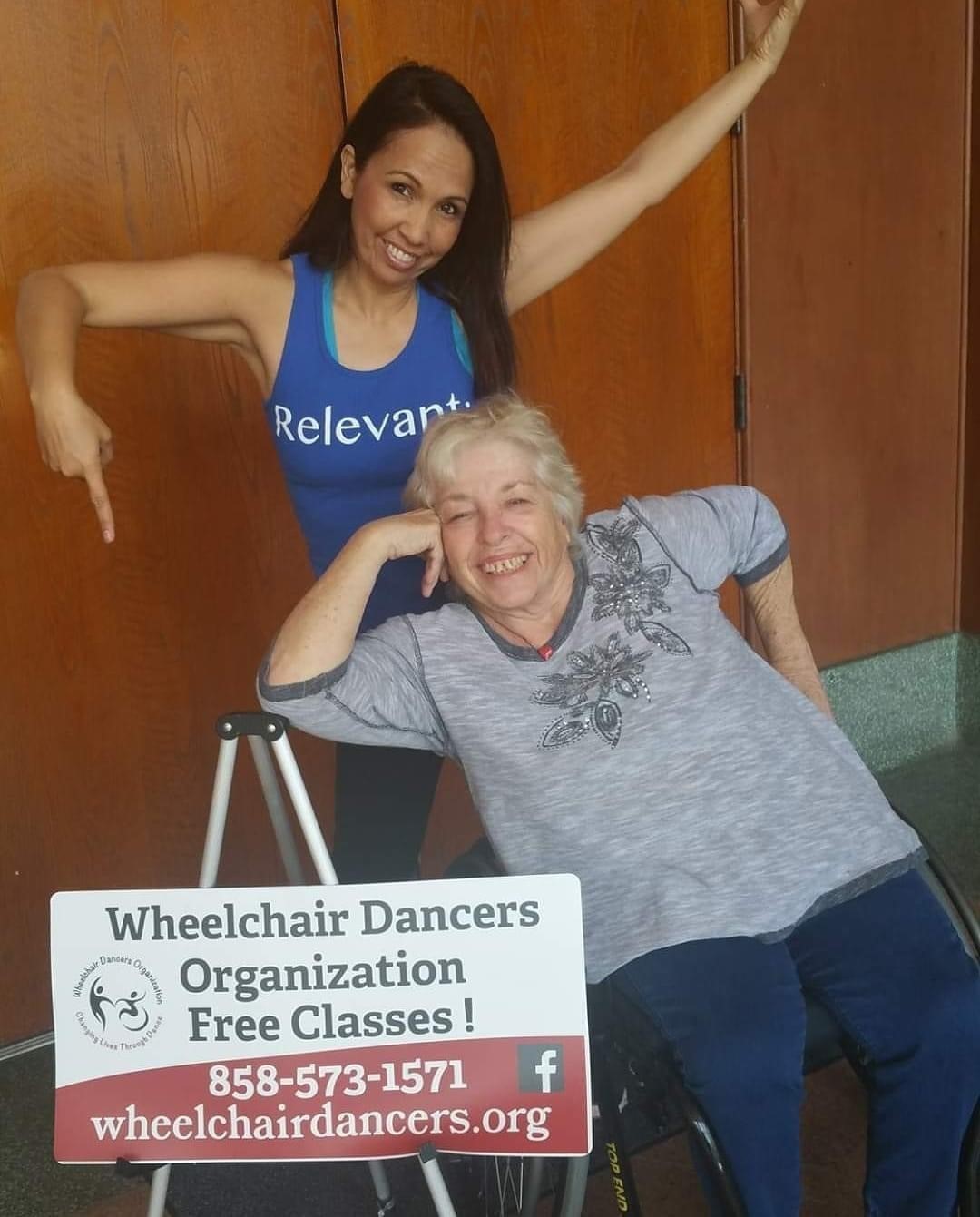 Wheelchair Dancers Organizations
Wheelchair Dancers Organization (WDO) was founded in 2008. WDO became a 501(c)3, non-profit in 2010, which offers free social dance classes for the mobility challenged as an opportunity to experience the ultimate joy and empowerment of ballroom, Latin and Contemporary dance. In November 2013, Founder Beverly Weurding set the stage for many other dance programs to follow her vision and incorporate inclusive dance in their programs by setting a world record pairing forty non-disabled dancers with forty mobility challenged dancers in a Latin ballroom routine. Watch the magical Bachata choreography by Joe Torres.
DIO (Dance It Out)
In 2016 WDO organization expanded its dance program to include DIO, created by Billy Blanks Jr. and is a total body, high energy, cardio dance workout that is infused with more than 20 styles of dance including Hip Hop, Bollywood, Line dancing, Ballroom, Disco, the '80s, Broadway, African, Russian, Irish, Hula and so much more!
How did the pandemic affect WDO?
Our biggest concern was protecting our dancers with pre-existing conditions, so for the first two weeks, we had to suspend all of our classes, but we quickly moved to virtual classes. Based in San Diego, it expanded our geography, allowing us to offer our classes to more participants, even those outside of San Diego. It also allowed us to include more instructors and offer a greater variety of culturally dynamic and diverse dance forms with instructors who are both non-disabled and mobility challenged. We do this to make our programs more family-oriented and inclusive to all abilities. In May, we brought in five new instructors, which now allows us to offer the following virtual classes:
DIO

Island Fusion

Contemporary

Latin Jazz

Latin Ballroom

Bollywood

HipHop
What physical and mental health benefits can a participant gain from a WDO program?
It's not about the choreography; it's about how it makes you feel! Regardless of your age, ability, or dance level, these classes are for everyone. We offer a non-judgmental class where everyone brings their best to sweat differently, while comfortably knowing that everyone else in the class is giving it their best too! When participants leave our class, they leave with a smile and a sense of accomplishment. Our programs don't just teach dance; they include:
Emotional Support

- through socialization and dynamic interaction

Physical Fitness-

through intense dance workouts that heighten your endorphins

Cultural Awareness

- through dance forms that tell stories or are interpreted in a different language

Diversity-

through the dance movement and music from different backgrounds

Inclusion-

by bringing people of all ages, backgrounds, and abilities to interrupt movement differently, yet equally
Get Involved
Don't let the pandemic isolate you! WDO organization recently partnered with the PVA (Paralyzed Veterans Association) to offer more virtual classes making it even easier to pick a virtual class that works with your schedule. To learn more about WDO class schedules and events, watch this video, visit their website or follow WDO.
Editor's Note: All data and statistics are based on data at the time of publication. Some information may be out of date. Visit the CDC page and follow the live updates page for the most recent information on the COVID-19 outbreak.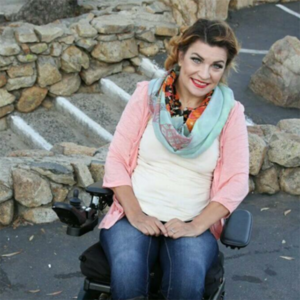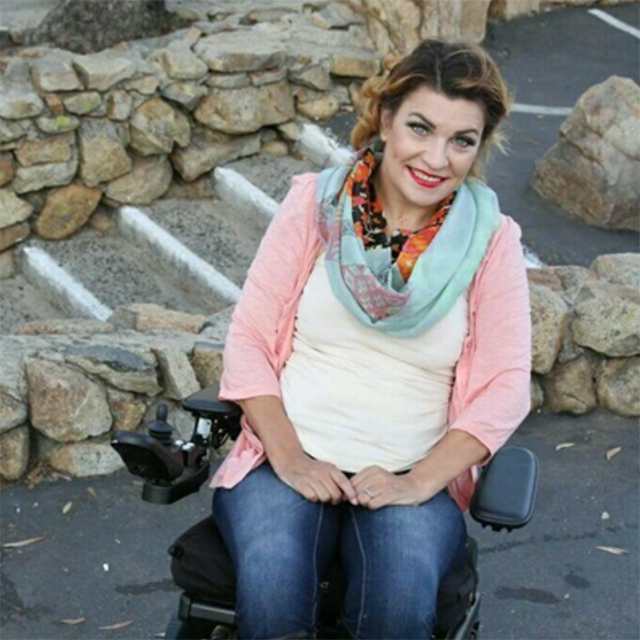 About the Author:
Margarita Elizondo is a motivational speaker, founder of Rolling With Me, model, dancer and writer. She was paralyzed in 2006 from the chest down from an act of violence. She began speaking about her experience in churches and schools shortly after her injury. Margarita was crowned Ms. Wheelchair California 2013 and Mi Modelo Especial 2019, and she has used her titles as a platform to educate the public on the importance of fully including individuals with disabilities in our communities. In 2016, she was recognized as Ability Awareness Hero of the Year by Bank of America & Channel KPBS. 
As Founder of Rolling With Me and the author of a children's book series, Margarita aspires to teach children to live in a diverse and inclusive world that gives value to every human being no matter our differences in backgrounds, beliefs or abilities.