Summer is officially over and dreary winter weather is on its way. For those of us living in rainy or snowy climates, it's time to prepare for slippery conditions! For wheelchair users, getting in and out of your home during or after a rainstorm without proper safety measures can be scary and dangerous. That's where National Ramp comes in with multiple ramp options that can be fully customized to your home and needs.
Aluminum Ramp for a Rainy Day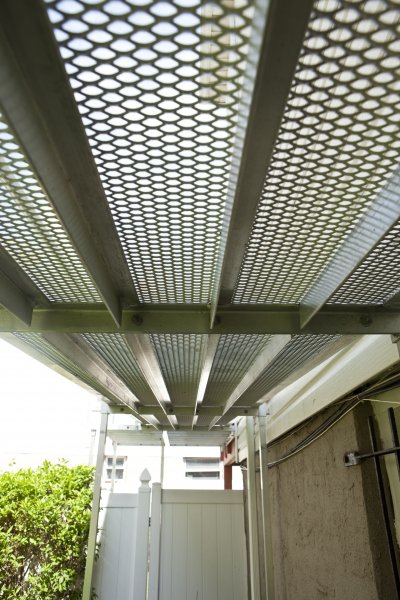 The best way to go for rainy-weather residents is without a doubt an aluminum ramp.
Its unique open mesh technology allows rain to pass right through it rather than puddling on top of it; if temperatures drop below freezing, your ramp won't be transformed into an icy Slip 'N Slide.
You may be thinking, "Great! But, what if I drop my keys? Will they fall through, too?" Nope! Think of it as a colander — liquids pass right through, but pasta, keys, and your wheelchair stay high and dry. Though the aluminum ramps carry the highest price tag, they come with a lifetime warranty and no-rust guarantee!
If an aluminum ramp isn't within your budget, your next best option is a powder-coated steel ramp. Featuring the same open mesh technology and a textured finish that prevents slippage, you'll be at ease while wheeling through inclement weather. Both the aluminum and steel ramps are modular and can be installed in hours by a National Ramp dealer in your area.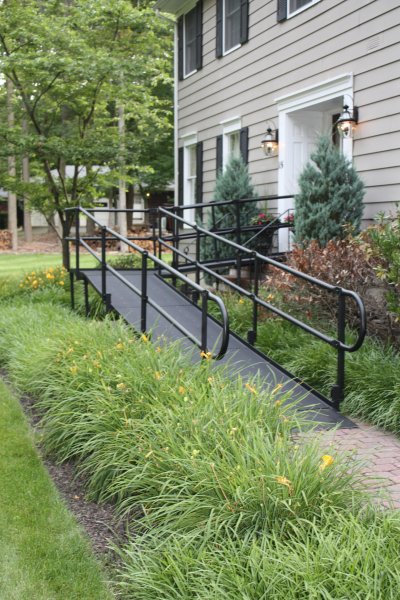 If you prefer a more natural look and an even more budget-friendly option, go with a modular wooden ramp. But what about puddling? Not to worry! National Ramp thought of that too designing the ramp with strategically spaced boards to allow for drainage and any natural swelling the southern yellow pine may experience due to temperature changes.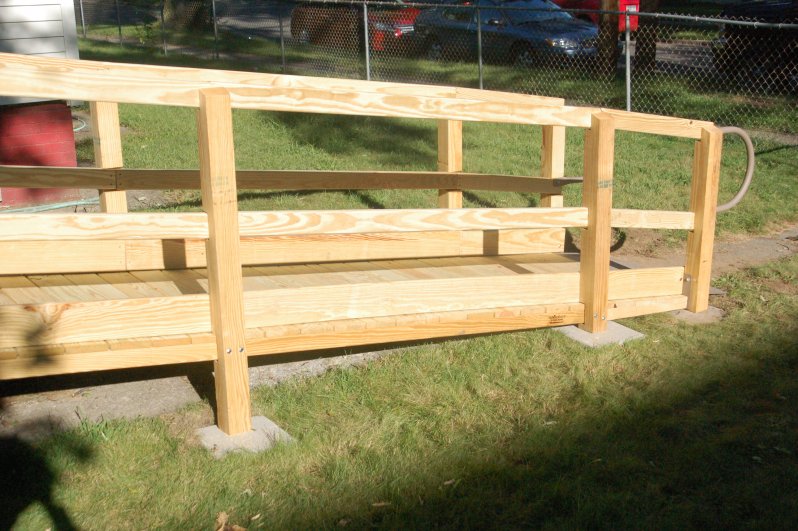 If you're feeling anxious about getting in and out of your home this winter season, get in touch with National Ramp by calling 1-877-884-7267 or filling out their contact form online. They will help you find a solution that fits your needs, your tastes, and your budget!
About National Ramp
National Ramp now manufactures 3 different ramp lines – in aluminu

m, steel, and wood. All of these lines are fully modular, but each has its own unique characteristics which provide different benefits and value to anyone looking to regain their freedom.
Today, we have a network of National Ramp dealers from coast to coast in the United States and Canada who have benefitted from our unique ramp lines. We have built our inventory levels to thousands of feet of ramping for same day shipping. But, you might ask, how is the journey going? And, we might well ask, how do you define success? In our minds, the answer is clear: we are successful if we can bring freedom back into people's lives through our unique ramp choices. And that is what we see every day. Learn more at: www.nationalramp.com.
About the Author
Betsy Bailey has a diverse background including experience in marketing research at American Express, business operations and client relations with 601am, travel and culinary writing with VegDining, and playing volleyball professionally overseas.
Betsy is excited to get back into writing, something she's adored since childhood, and thoroughly enjoys the process of getting to know her interviewees. On top of her work with Wheel:Life, she also teaches students learning English as a second language, speaks French fluently, and travels any chance she gets!