Calling all Midwesterners — Abilities Expo is coming to Chicago! As always, this year's expo will offer an array of free workshops, the chance to try adaptive sports, and nearly one hundred exhibitors showcasing the latest in assistive technology, daily living aids, and personal care products.
Get the Facts...For Free!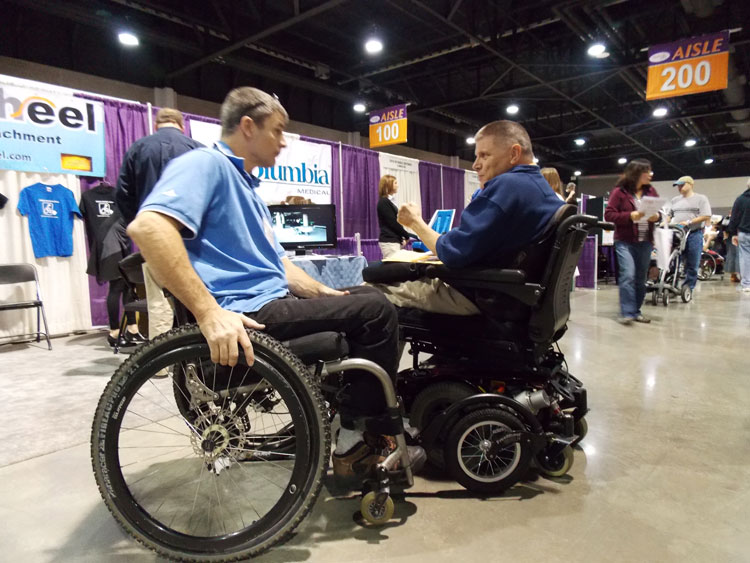 Don't miss the opportunity to enrich your bank of knowledge by attending some of the free workshops listed below. More details and exact time slots can be found at www.abilities.com/chicago/workshops.html. Make sure to show up a few minutes early to claim your spot!
Friday, June 23, 2017
Making Your Home Accessible: Strategies and Solutions
Learn how to modify your home to fit your specific needs. Create a practical and safe environment to ensure a sense of serenity while going about your daily activities.
Open Your World With Accessible Travel
The founder of WheelchairTravel.org will share his tips and tools for vacation planning.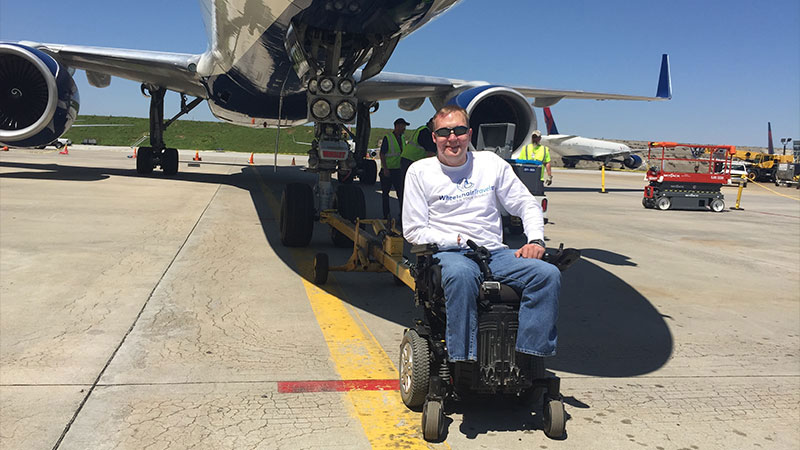 Creativity in Cooking, Nutrition, and Fitness for All Ability Levels
Tracy Williams, nutritionist and author, will teach you how to get healthy and avoid nutrition misinformation.
Emergency Preparedness for People with Disabilities
Do you know what to do in the case of a flood, fire, or tornado? This one-hour workshop will help you create or refine your disaster plan.
Saturday, June 24, 2017

Collaborative Intensive Therapy: Making it Fun and Functional
CI-Pediatric Therapy Centers will present their intensive model of pediatric therapy with research and case studies to back it up.
Open Your World With Accessible Travel
John Morris from WheelchairTravel.org will be back on day two to share his travel planning expertise.
Pediatric Therapies, Activities and Resources
Learn about the different methods Euro-Peds National Center uses to help children with gross motor challenges obtain maximal mobility.
The A-B-C's of American Sign Language
Learn the alphabet, some useful phrases, and even a few songs!
Sunday, June 25, 2017 - Caregiver Day

Acupressure for Stress Relief: The Seva Stress Relief Program
Release tension and reduce pain by performing some simple acupressure techniques on your loved one or patients.
Putting Insomnia and Other Sleep Issues to Sleep
Join sleep specialists Jay and Terry Gupta for a talk on various remedies and strategies you can use to help beat insomnia.
Protected Tomorrows: Future Care Plans
Learn how to best prepare for your family's future with tips on financial planning, obtaining government benefits, legal advice, and more.
Sports, Leisure, and Other Activities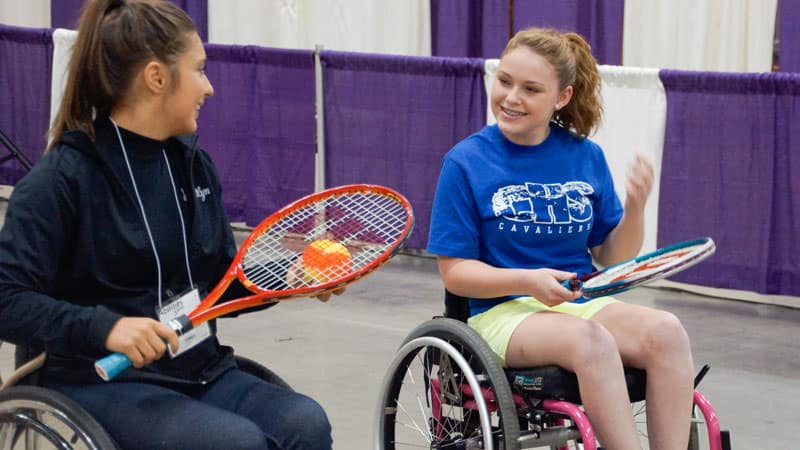 In between workshops, give your brain a break by enjoying some visual stimulation at the Artist Market, testing the newest gadgets at the Tech Showcase, chatting with fellow attendees at the Meet Up Zone, or sweating it out on the tennis courts. A full list of activities can be found at www.abilities.com/chicago/events.html.
Accessible Chicago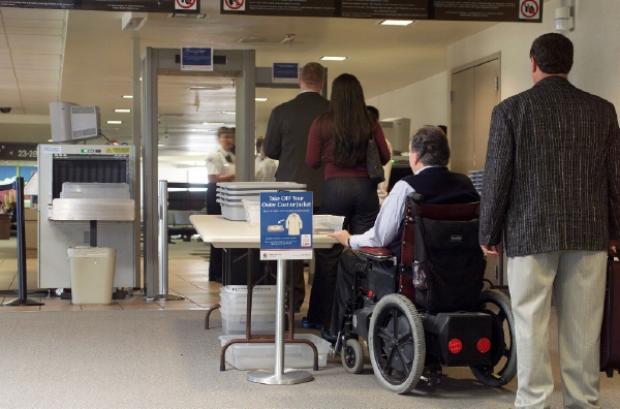 The Second City is first rate when it comes to accessible transportation. Making your way to downtown Chicago from the Renaissance Schaumburg Convention Center is a cinch! Take the Metra train or book an accessible Uber using the promo code "UberACCESSChi" to bring you to the Magnificent Mile for some shopping or over to the shoreline for some beach time where you'll enjoy a freshwater breeze coming off Lake Michigan. More information on accessible transportation can be found at www.abilities.com/chicago/directions.html.
Pre-Registration
Abilities Expo is free, but pre-registering allows for quicker admittance upon arrival. For more information, visit the Abilities Expo website.
Upcoming Expos
Can't make it to Chicago this year? How about one of these cities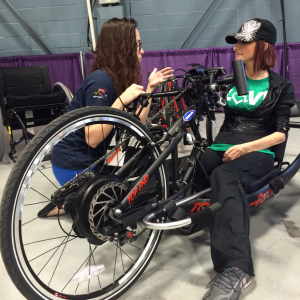 2017
Houston: August 4-6
Boston: September 8-10
San Mateo: October 27-29
DC Metro: December 1-3
2018
Toronto: January 19-21
Los Angeles: February 23-25
New York Metro: May 4-6
About the Author
Betsy Bailey has a diverse background including experience in marketing research at American Express, business operations and client relations with 601am, travel and culinary writing with VegDining, and playing volleyball professionally overseas.
Betsy is excited to get back into writing, something she's adored since childhood, and thoroughly enjoys the process of getting to know her interviewees. On top of her work with Wheel:Life, she also teaches students learning English as a second language, speaks French fluently, and travels any chance she gets!