Editor's Note:  When he was a teenager, Rick Velasquez emigrated from Honduras to the Bronx with his family in search of the American dream. Shortly after, the dream turned into a nightmare when he was hit by a stray bullet while walking down the street. The injury resulted in paralysis putting him in a wheelchair.
As a kid, Namel Norris lived a typical Bronx life going to school, playing basketball, and rapping with his friends. At the age of 17, his cousin accidentally shot him in the neck while playing with a gun. Like Velasquez, Norris went from standing to sitting in a matter of seconds.
After meeting in 1999, the two of them joined forces as 4 Wheel City, a hip hop duo speaking out against gun violence, advocating for disability rights, and showing young people that they too can follow their dreams.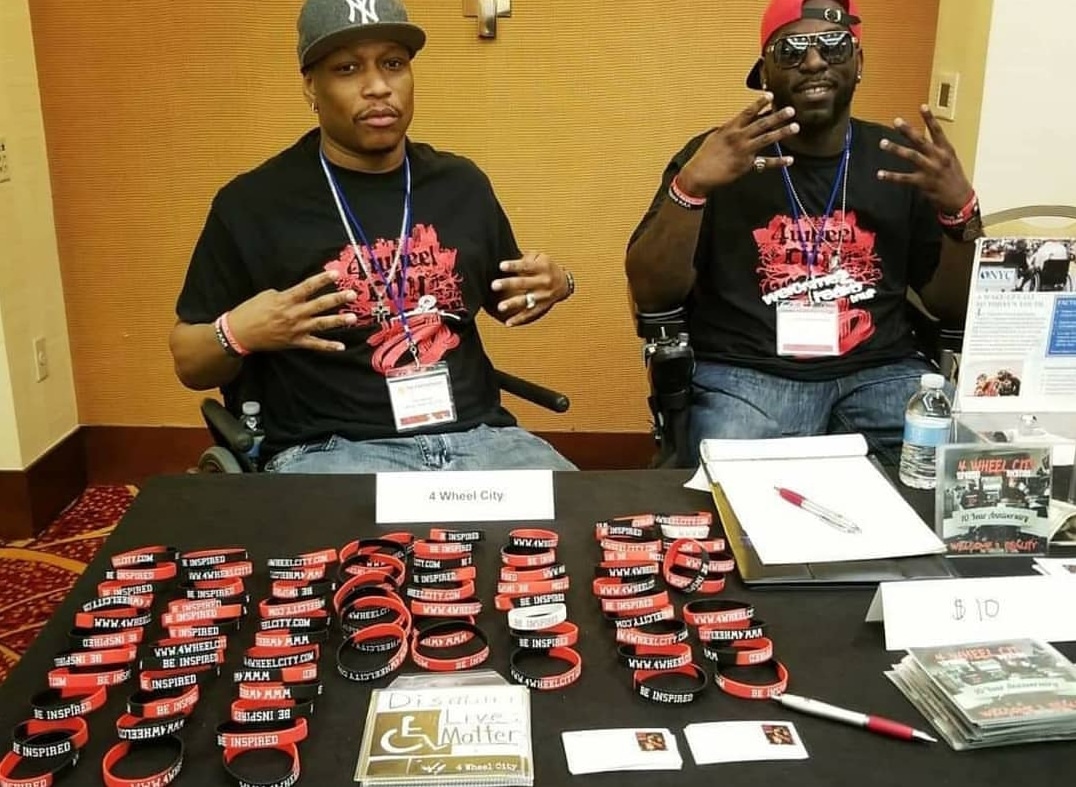 How did you two meet?
Rick:  We were living in the same neighborhood, and one day, I went outside to pick up some pizza. On my way out, this lady in front of my building asked to speak to me. It was Namel's mother, and she wanted to know if I could be her son's friend. She told me a little bit about him and how he didn't know anyone else in a chair. I gave her my phone number, and he called me the next day. We just talked about wheelchair stuff. That's how our friendship started. I didn't know he rapped at the time, and he didn't know I was into doing beats.
When did you decide to start doing music together?
Namel:  The first time I went to Rick's house, he was working on some beats, and we just started talking about music. I had been rapping since I was a kid, but after my injury, I didn't think I'd be able to do it anymore. I had to build up my breath control again, and the studio I used to go to record wasn't wheelchair accessible.
When I met Rick, it got me back into what I loved doing. I found my voice again.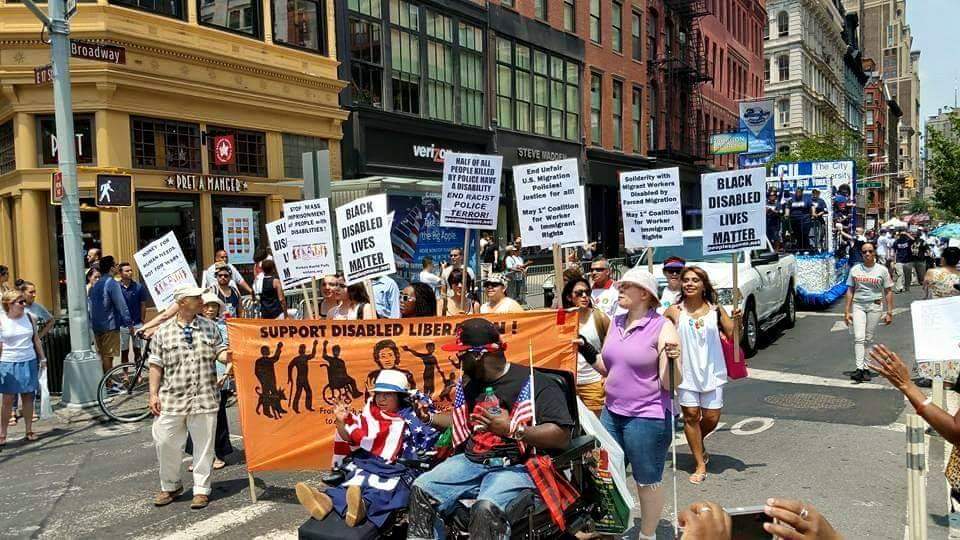 What is it like living in New York City as a wheelchair user?
Namel:  It has its ups and downs. Since I first got injured, accessibility has been improving. I would say people have become more aware, but not everywhere is wheelchair accessible. There are still some issues to address as far as public transportation and certain businesses.
Bringing awareness to people is something we try to do.
One of the first songs we made as 4 Wheel City is called "The Movement." We wanted to bring people together and make them aware. When you're in a wheelchair, and you want to go out in public, many people aren't aware of the obstacles. The video for the song was filmed on the 25th anniversary of the Americans with Disabilities Act. It was made to highlight the ADA as well as the first Disability Pride Parade in New York City. Many organizations that support people with disabilities in NYC appear in it, and we performed at the parade as well. The mayor was there, and P. Diddy interviewed us for REVOLT TV. We felt really proud about that because we were able to bring the issue of disability awareness together with music and put it all on a major hip hop platform.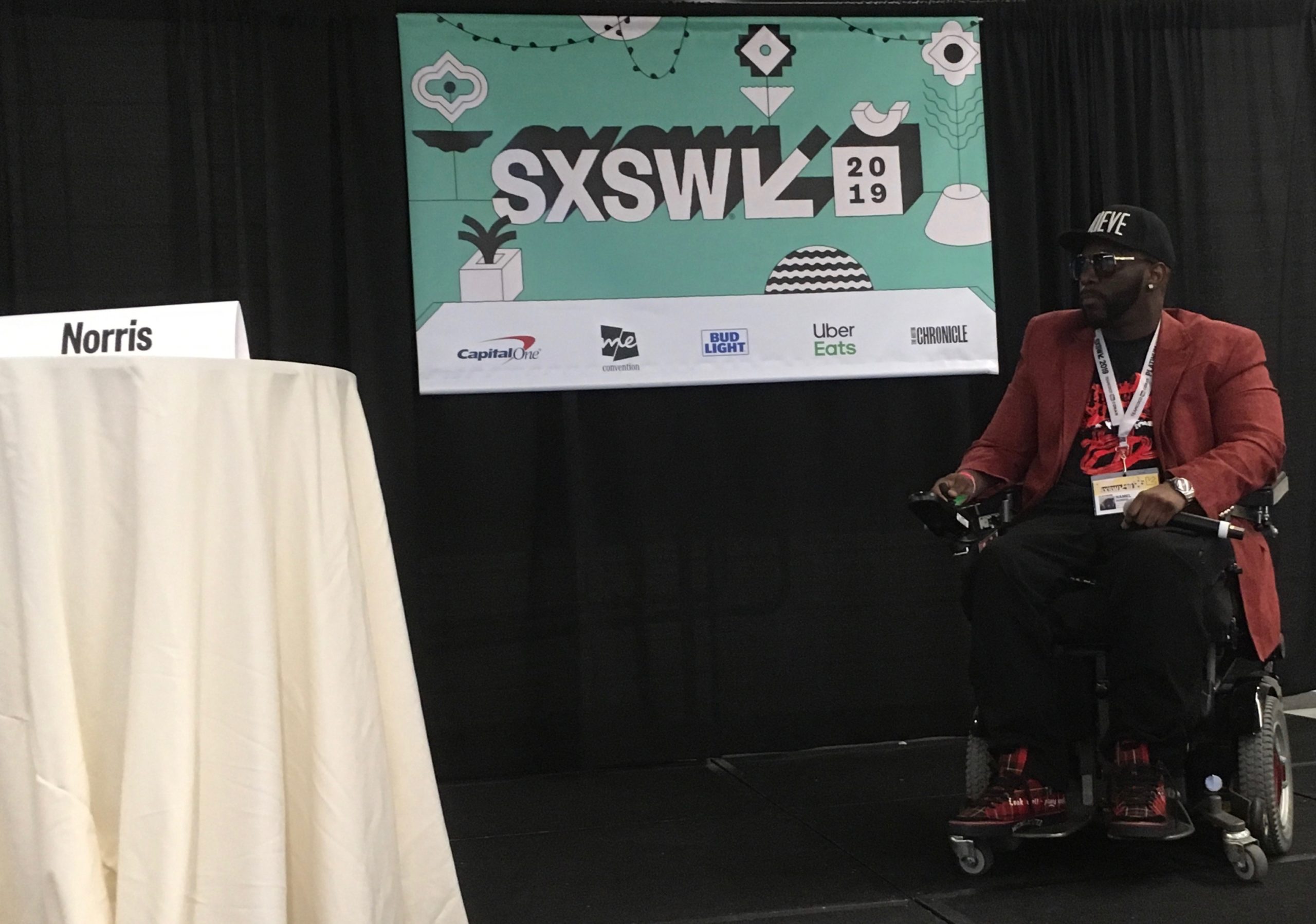 I saw Namel's presentation about the Welcome to Reality Tour at SXSW in March. Can you tell Wheel:Life readers about it?
Rick: A few years after we started doing 4 Wheel City, it happened organically. We were getting asked to speak at different places, and we realized there was an opportunity in schools. When we saw the reaction kids were having to our stories and our message about gun violence, we decided it'd be good to integrate some music into it. So, we made the song "Welcome to Reality." It uses my story as an example and lets young people know that the path they may be heading down may not be the right one.
We also want to tell them not to make excuses about why they can't accomplish their goals because we're chasing our dreams even though we've been injured.
We try to give them two sides of reality:  the positive and negative. We've been doing the "Welcome to Reality" tour all over the world and are trying to get to as many places as possible.
Namel:  We've also performed inside the United Nations, at the White House, and on Capitol Hill.
Editor's Note: To support the work 4 Wheel City is doing in schools, donations can be made at GoFundMe.com/antigunviolencetour.
How are you funded?
Namel:  We don't have a record label. That's been the question mark behind all of this happening.
What we've had all this time is our faith, our message, and a lot of support from the people who want to hear us.
Getting opportunities to work is something we've been advocating for, too. We did a song called "Mainstream" that talks about being capable of working despite having a disability. It goes, "I can work. I can dream. I can be so mainstream." We feel like we should have found a record label by now for all of the work we've been doing.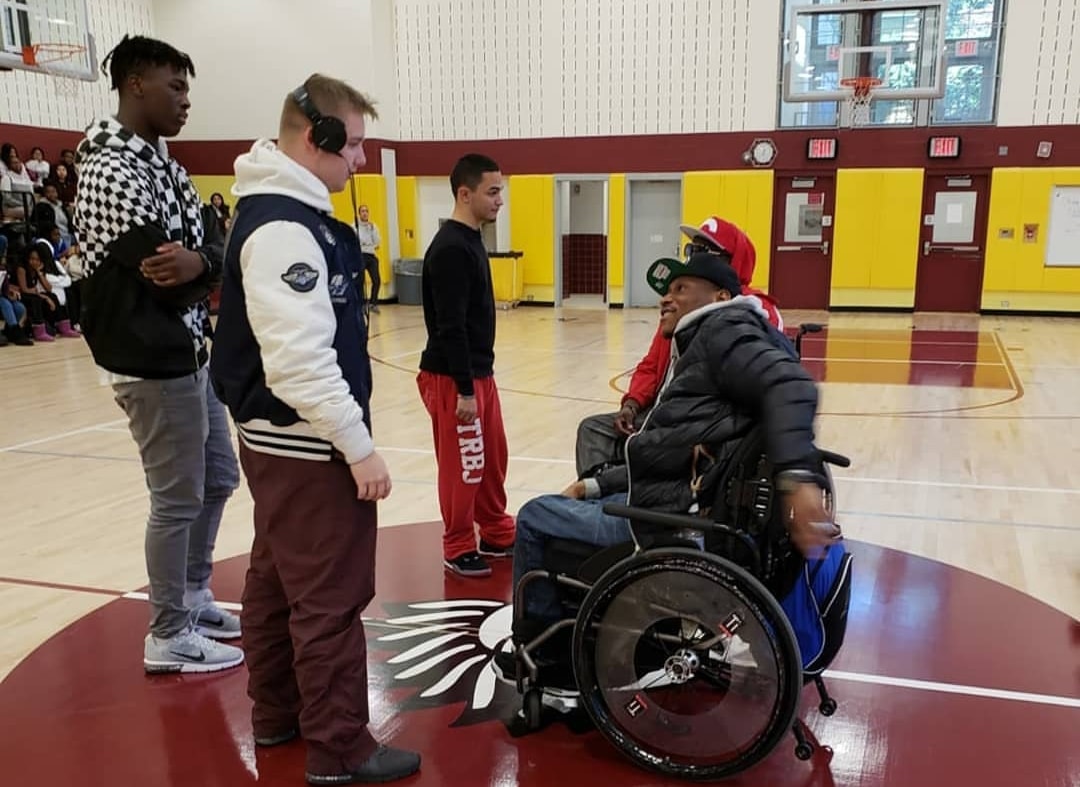 Tell us about your newest album, Spiritual.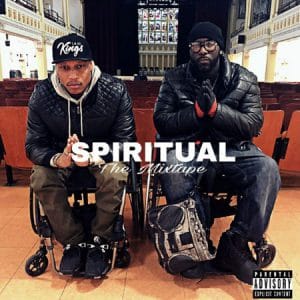 Rick: I have an in-house studio, and I'm always getting inspired and doing new productions. The way I usually work is...let's say I do an instrumental. After I'm done with it, I get on the mic and do a hook. For this album, God was talking to me and telling me what to sing. I was doing a lot of instrumentals with spiritual hooks, and I would send them to Namel for his feedback. He would write a verse, and before we knew it, we had put together six or seven songs all related to our spirituality since we've been in the chair. We've been blessed by God.
Namel:  We're just trying to get people those kinds of messages from two guys who've been through some stuff and overcame it.
Maybe the spiritual side that helped us overcome our struggles can uplift and motivate someone else.
Editor's Note:  4 Wheel City's music is available on Apple Music, Spotify, ReverbNation, and Amazon Music.
What advice do you have for someone who's newly injured?
Rick:  Just take it one day at a time. Try to find something positive to do. I don't know what that is for you, but music helped me a lot. Music saved my life. Also, when I first got hurt, my girlfriend was pregnant. I had to live to see my son.
I didn't have time to feel sorry for myself or complain.
I had a big responsibility which was to raise him, be there for him, and be a role model for him.
Namel:  Try to keep an open mind. Know you're not going through it alone.
You have to give time the chance to help. Let your faith be bigger than your fear.
Try to stay as active as you can. And listen to 4 Wheel City!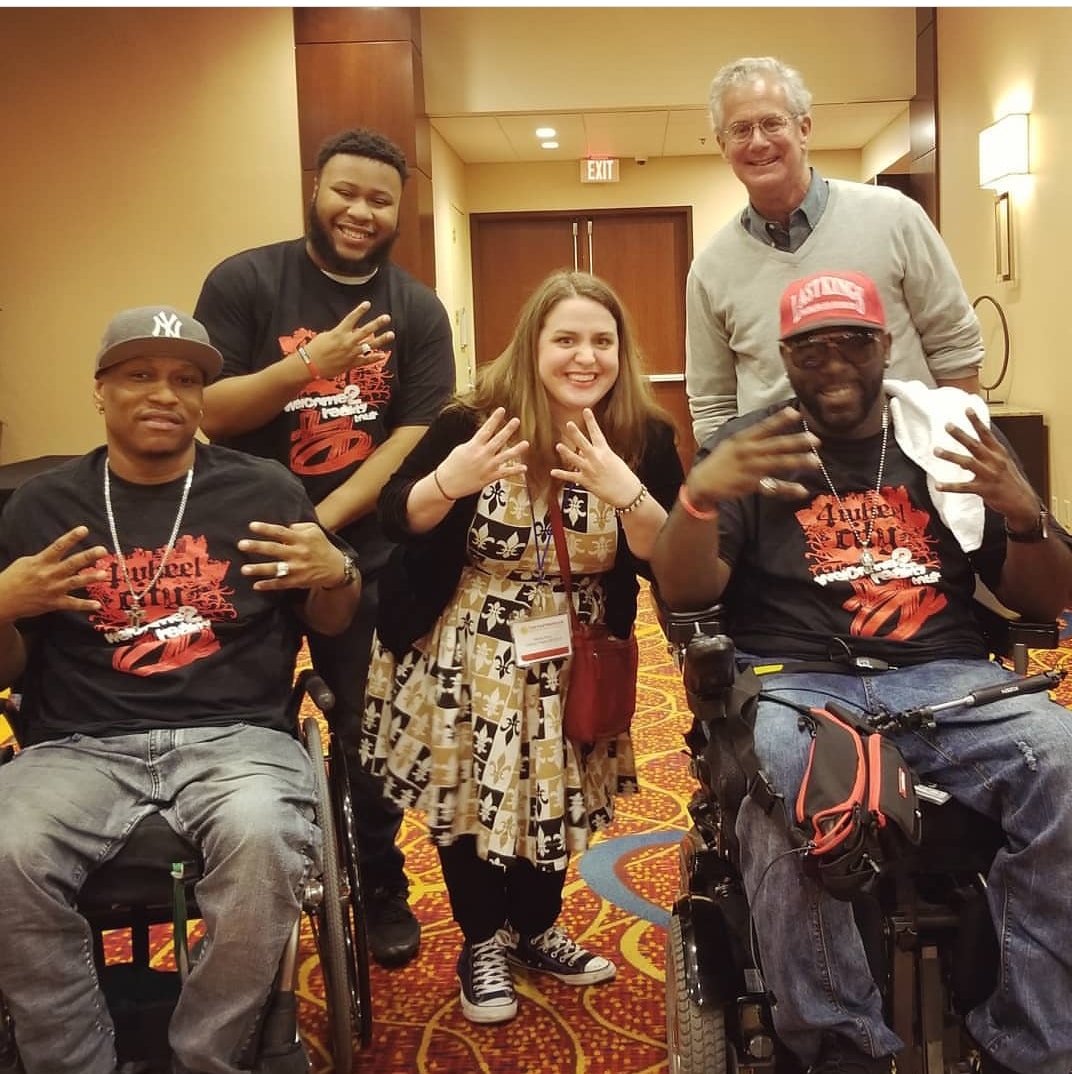 Editor's Note:  If you'd like to bring 4 Wheel City to your school or event, send an email to 4wheelcity@gmail.com. Visit their website, 4wheelcity.com, and follow along on Facebook @4wheelcity, Instagram @4wheelcitygram, and Twitter @4wheelcity.
About the Author
Betsy Bailey has a diverse background that includes experience in marketing research, business operations, travel and culinary writing, and playing volleyball professionally overseas.
Betsy has been writing for Wheel:Life since January of 2017 and thoroughly enjoys the process of getting to know her interviewees. She also teaches students learning English as a second language, speaks French fluently, and travels any chance she gets!