Editor's Note: Growing up in Vail, Colorado, Stefan Freeman was immersed in ski culture. Opting for a change of scenery, he left home in the pursuit of sunny skies and an education at the University of California Santa Barbara. After graduating with a degree in cultural anthropology, followed by a year as a ski bum back in Vail, he decided to move to Los Angeles and begin his career. But as Freeman would soon discover, things don't always go as planned, and a freak accident would abruptly throw him off his course.
When I decided to move back to California, I lined up two job interviews at advertising agencies, and in May of 1997, I packed up my worldly belongings and took off for Los Angeles. On the way there, I stopped in Santa Barbara to visit friends. We went to a tropical-themed party one night where they had dug out beach volleyball courts and turned them into man-made lagoons. I convinced some of my friends to go wrestle around in them, and I got this bright idea to do a slip 'n' slide dive into the water. I got a running start and jumped in superman style.
As soon as I hit the water, I was paralyzed from the mid-chest down.
It was a total freak thing. I didn't hit the bottom. I knew how deep it was. It didn't hurt. I just dove in, and it felt like I pinched a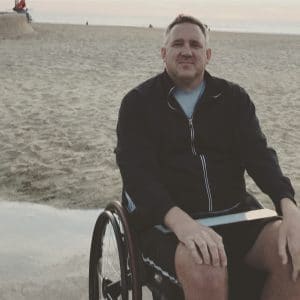 nerve. I was able to prop my head up above the water, but I was having a hard time breathing because I had lost at least half of my lung capacity. Everyone around me thought I was joking around and that I was just trying to get them to come into the water with me. They eventually realized something was wrong, so they dragged me onto the shore, and a few minutes later, I got carted away in the ambulance.
The surgeons performed a spinal fusion where they took a piece of bone from my hip and fused my C5 to my C7 vertebra. My C6 had entirely disintegrated. My diagnosis is considered a complete C6-C7.
I've tried to recreate the incident in my head hundreds of times, and I've narrowed it down to two possibilities. Either it was whiplash or a prior injury I was unaware of. I skied so much, and I'd done so many crazy jumps and cliffs that it's a miracle I didn't get hurt before. The winter before my paralysis, I took a big spill. My neck hurt, but I didn't get it checked out. I have a feeling I might have had a hairline fracture, and this just broke the damn, but I'll never know. One minute, I was in amazing shape and about to start my career, and then boom, this happens and completely changes the course of my life. It's funny how one little thing will take you down another fork in the road.
A Kid Again
I decided to go to the University of Washington for my rehabilitation because my dad lived nearby. I was at the facility for 100 days relearning how to type, write, eat, brush my teeth, dress, and everything else. Spinal cord injury sends you back to being a kid again.
Even after 100 days, I was not ready to go, but they were kicking me out.
During the time I was there, my dad converted his garage into a studio apartment, so I went to live with him. That was August, and I spent the remainder of the year there. I worked out and did physical therapy three to four days a week. With spinal cord injury, there's a window of opportunity to get back any mobility or sensation, so I took my workouts very seriously.
Moving On
Come December, I hadn't regained any mobility or sensation, and I was in Seattle where it was grey, gloomy, and rainy. It was bumming me out, so I decided to go live with my brother in Los Angeles and try to get back to being a normal part of society. I got a job at one of the best advertising agencies on the West Coast. I started as an operator on the switchboard and then moved into the media planning department and worked on the dot-com businesses. It was such a great time to be in advertising because there was so much money being thrown around. Then the dot-com bubble burst, and in 2002, I got laid off.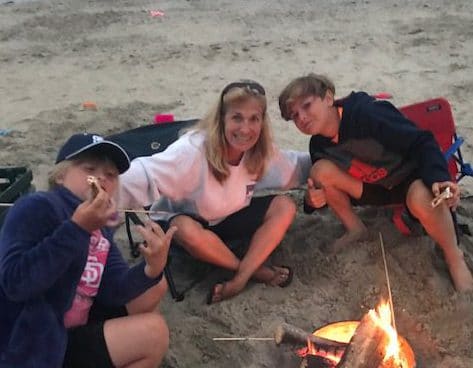 Starting a Family
Around the same time, I got reacquainted with a woman I knew back in Santa Barbara. We started dating and ended up getting married and moving down to Orange County. I got a job selling life insurance, and we had a couple of kids. My wife grew up in Coronado, which is an exclusive neighborhood off the coast of San Diego. It's a small-town feel, yet it's only two miles away from the city. It's an ideal place to raise children, so we decided to move down there in 2012.
Once again, I had to figure out what I wanted to do for work.
I was burnt out on selling life insurance, and getting another office job wasn't appealing.
When you're in a wheelchair, the office environment is not very pleasant. I wanted to work for myself and make my own schedule so I could go to the kids' games and recitals.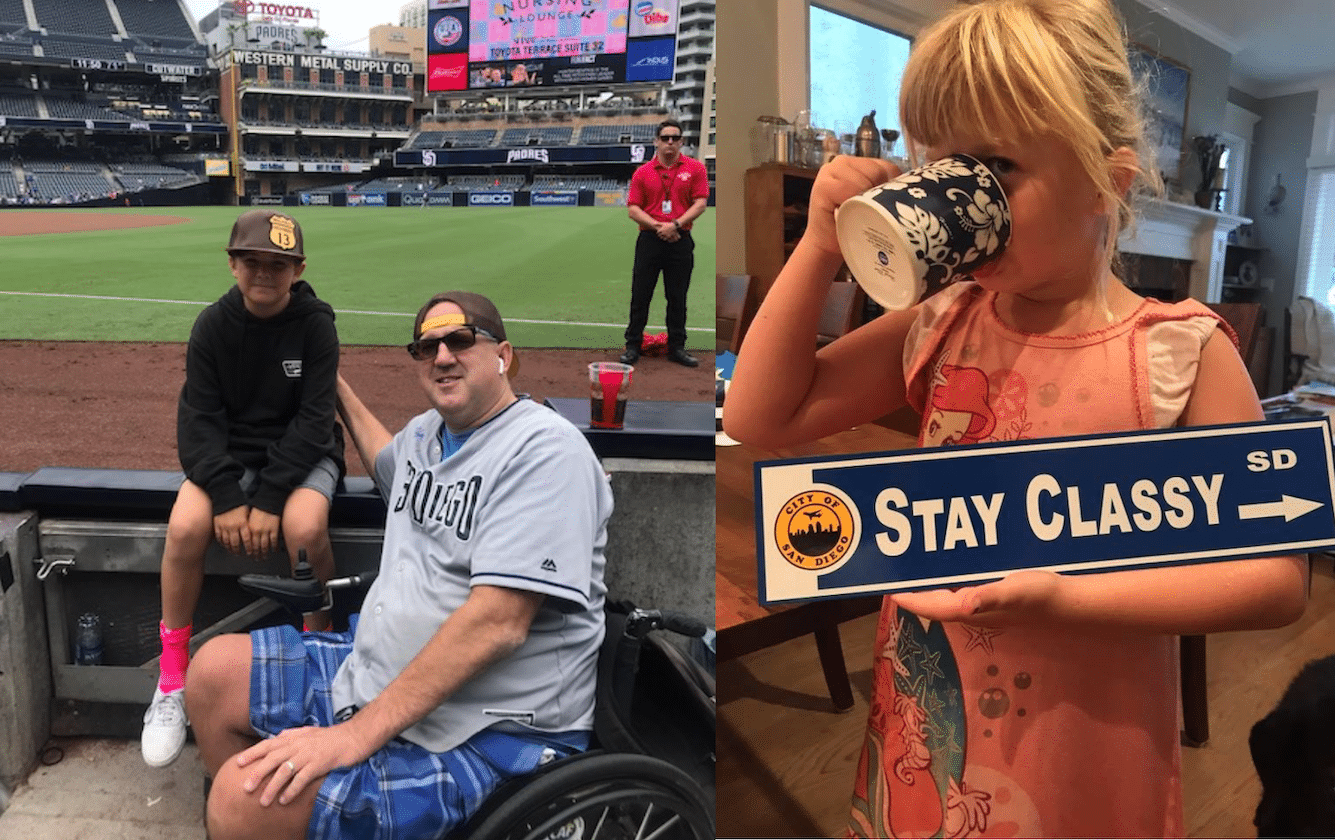 My wife is an awesome baker and cook, so we decided to open the Coronado Cookie Company. We did that for a couple of years, but it was a tough gig. We eventually threw in the towel because we were just breaking even.
Coronado Street Sign
I've always had an entrepreneurial spirit, so I was racking my brain to figure something out and finally came up with an idea. When you're at a ski resort, they have signs indicating the name and difficulty level of the trails. My friend had a gift shop in Vail where they sold trail signs that you could customize with your name on it. It was a souvenir you could take home and put on your wall to remind you of your trip. I had bought a couple of them for my kids, so I thought, "What if I could do something like that in Coronado?" It's a huge tourist destination, and the street signs here are pretty iconic.
I decided I could sell these signs to tourists and locals, and they could customize them with their name or favorite street.
Instead of stealing the signs from the city and getting arrested, they can just buy it from me.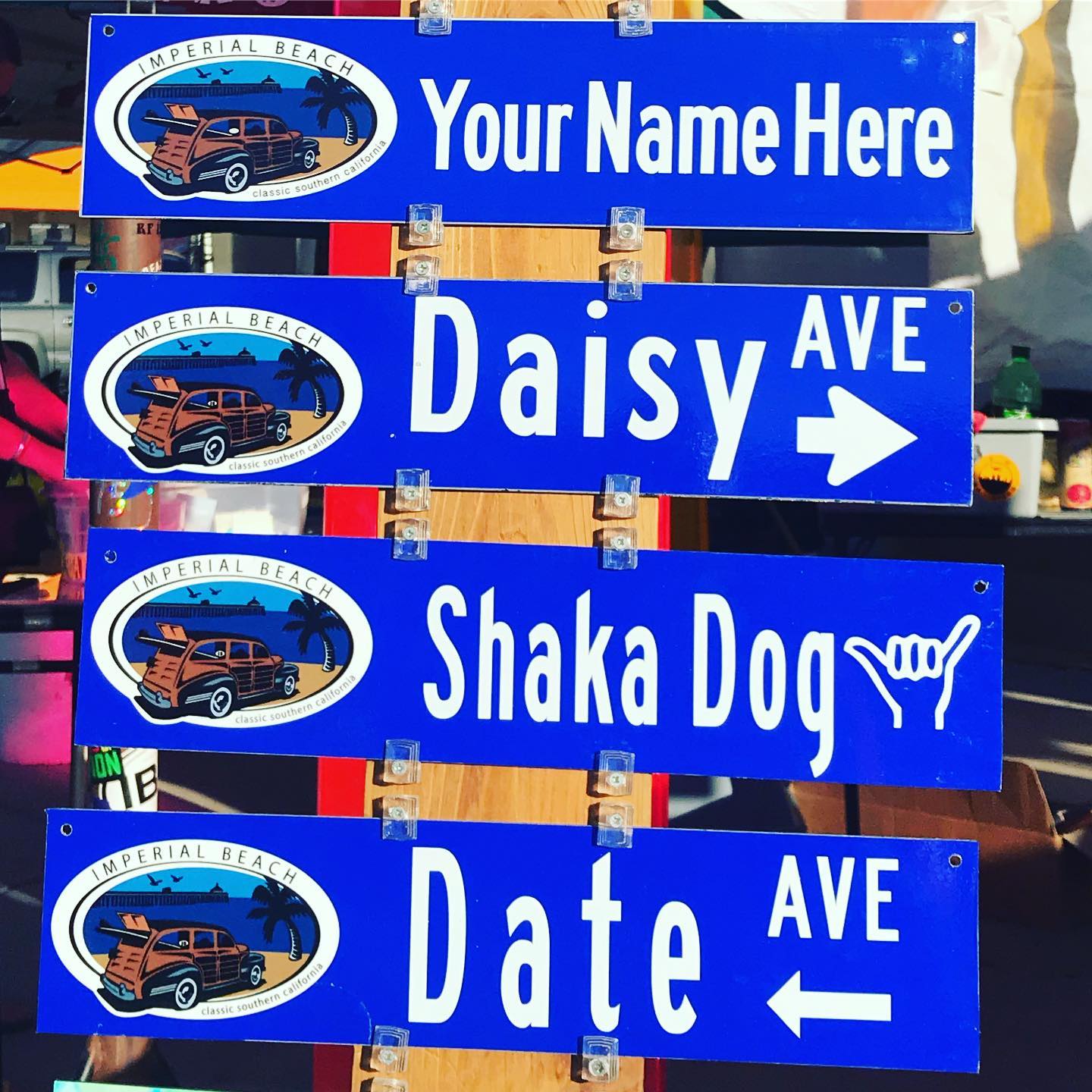 I launched my business, Coronado Street Sign, almost three years ago. It started with just Coronado, but it's evolved into other cities, billboards, and all sorts of things.
Peer Mentoring with Ralph's Riders
Mayra Fornos and I go pretty far back. When I was living in LA, she started Ralph's Riders in honor of her husband, Ralph, who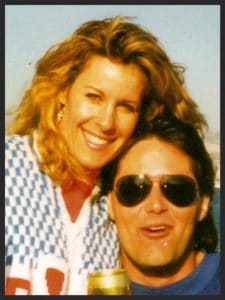 had passed away. She was looking to give back to the SCI community through her nonprofit. I was one of the first few Riders who mentored newly injured individuals through the organization.
When I was in the hospital, it was fine talking to psychologists who could help me work through the feelings associated with my injury and my life completely changing. I was thrown for a loop and didn't know what to expect or how to cope with it.
But I found that speaking with people who had similar injuries and seeing what they had accomplished with their lives was the best pick-me-up.
It showed me that there's life after spinal cord injury. It's not all gloom and doom, and you can achieve and do so much. When Mayra told me she wanted to help newly injured people get back on their feet through Ralph's Riders, I was totally on board.
Editor's Note: Mayra Fornos, Esq. is the co-founder of Fornos Law, a firm specializing in catastrophic personal injury in Los Angeles, California. For more information, visit FornosLaw.com.
Growing the Business with the Help of Ralph's Riders
Mayra knew I had started a business, so last Christmas, she asked me to make some signs for the Ralph's Riders board members as gifts. After I did those, she was telling me about the different shows and events she does, like Abilities Expo and Law and Resource Days, and she wanted me to make some promotional items for her to give away. However, with the equipment I had, I couldn't inexpensively make something like keychains or pins on a mass level. That sparked an idea that if I could diversify what I was doing, I could add more options to what I offer.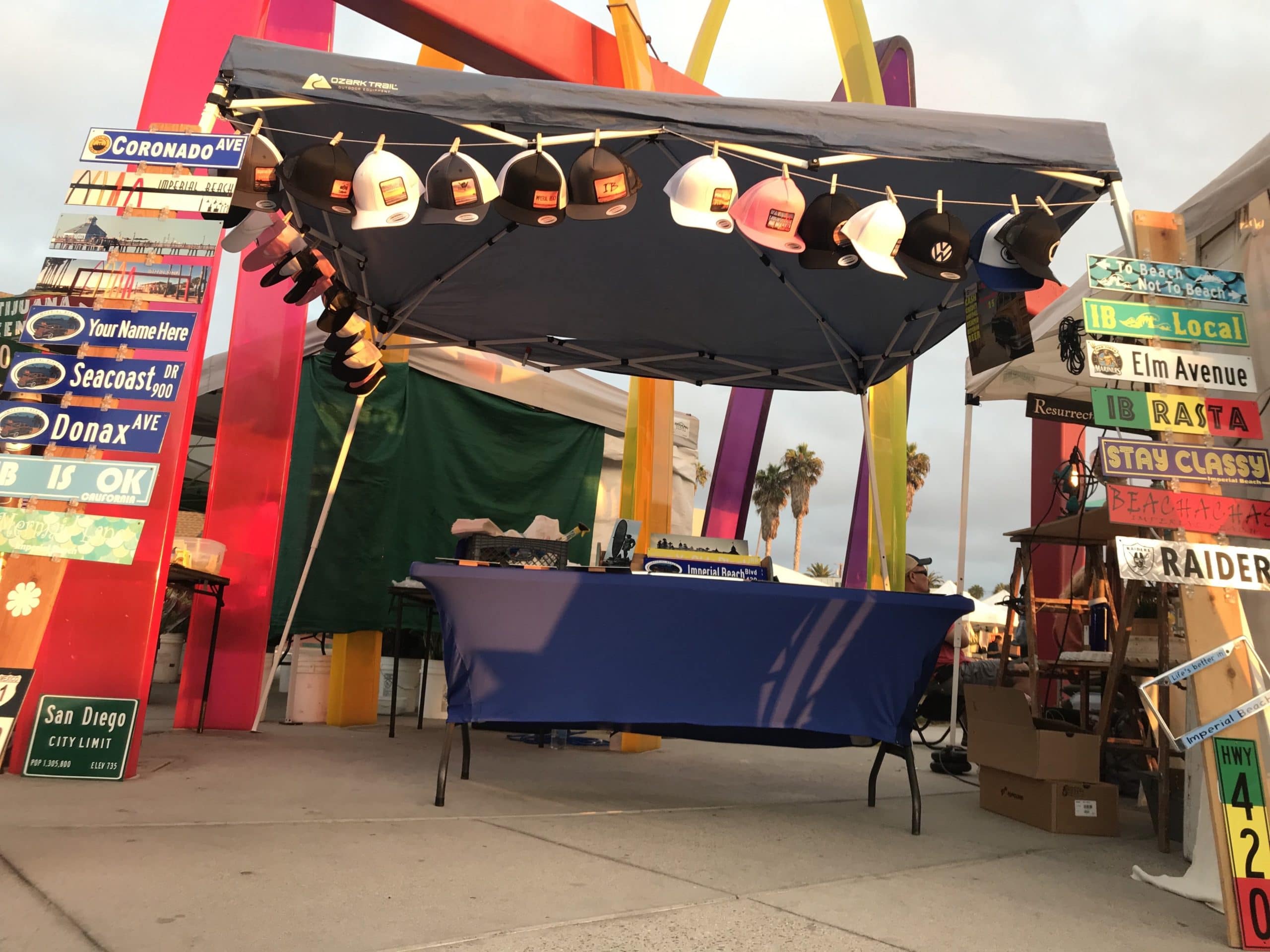 I did some research and discovered a technology called sublimation which chemically binds an image to metal or other materials.
With the help of a grant from Ralph's Riders, I bought a sublimation printer and other necessary supplies.
I played around with it for a few months to get the techniques down, and it has allowed me to expand the different items I offer. Now, I can do sublimation patches for hats, license plate frames, and vinyl stickers, for example. This machine enables me to make different items and diversify my offerings, and it was Mayra who planted the idea in my head. It's become a reality, and it adds another element to my business.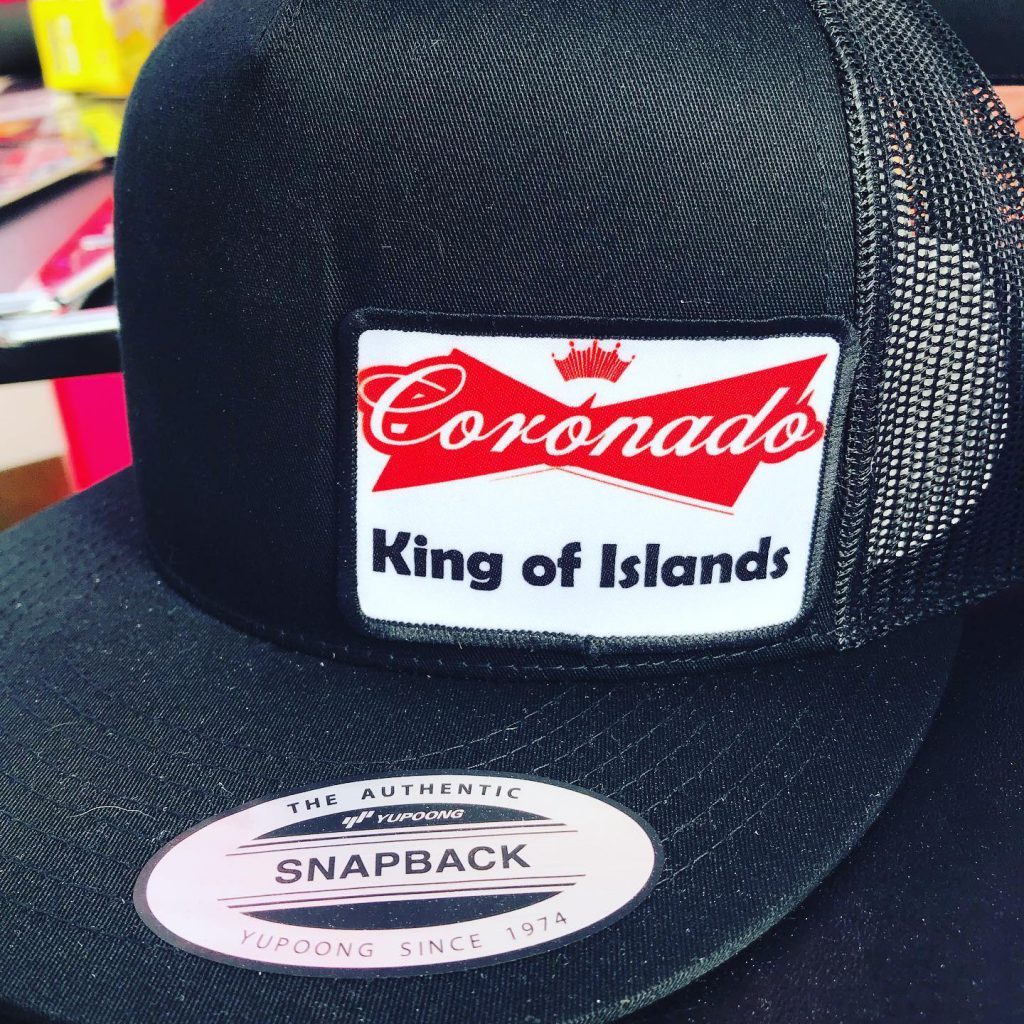 My next step with the website is adding the sublimation option. I would love for people to be able to design their signs or other items using various templates. They'd get a proof of what it would look like, and the information would be sent to me to produce and send out. However, it would be very costly to have that feature built for the website. For now, I just have to grow organically.
It's fun, and I enjoy working for myself and controlling my destiny.
I wouldn't be able to do it without the help of Mayra and Ralph's Riders!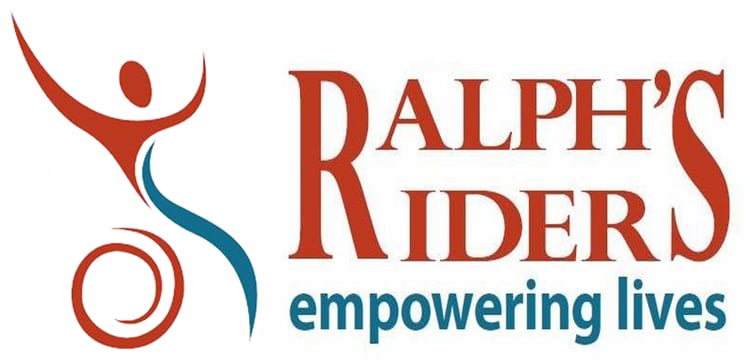 Tips for Starting a Business
If you'd like to start a business, my advice would be to look for a mentor because somebody else is already doing it. When my wife and I started the cookie company, I went to various bakeries and talked to them about their business. For the most part, people are open to helping others out, especially if they roll up in a wheelchair. It's just a matter of asking. Seek out people who are doing something similar and then make it work for your purposes and abilities.
Experiment, and find your niche.
Come up with something unique that nobody else is selling, then go to a farmers market and test it out. Get feedback from people. It's all about fine-tuning and figuring out what people want and what they'll buy.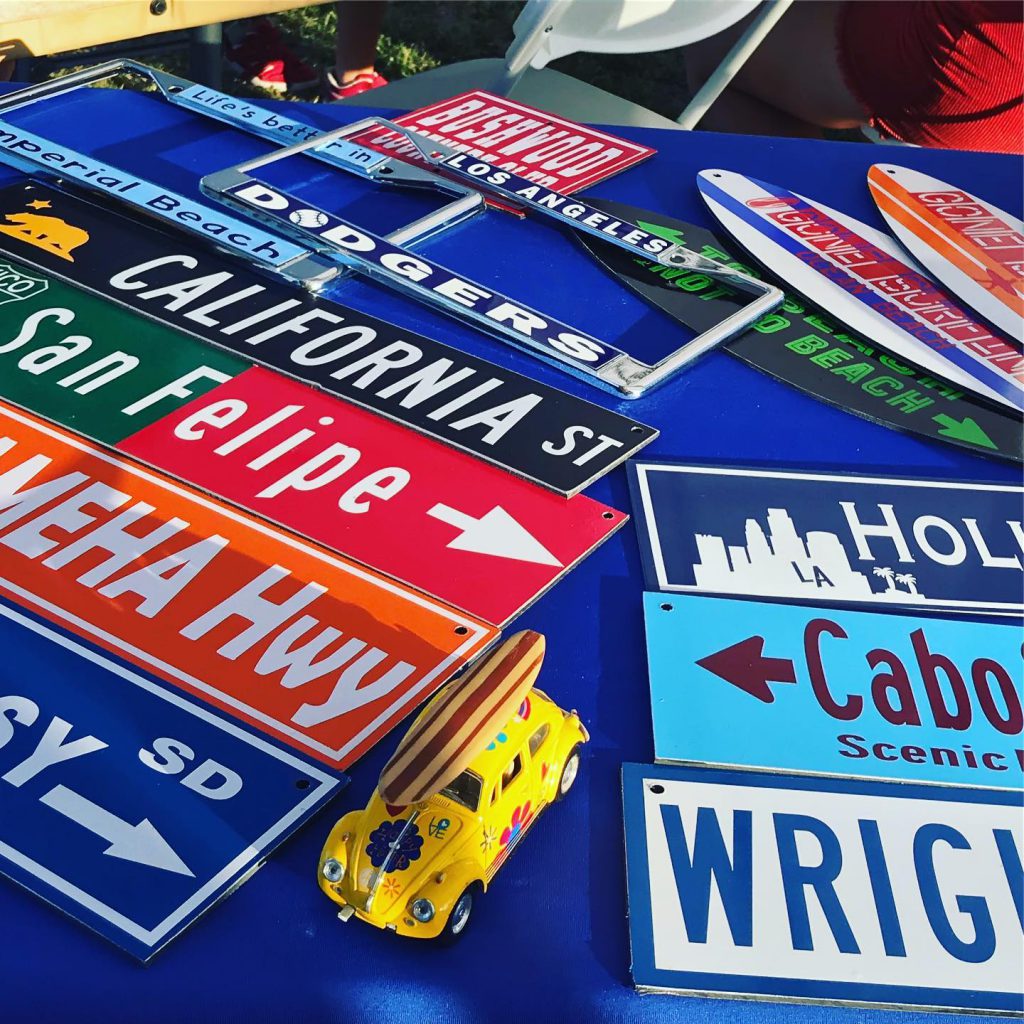 Editor's Note: To order a sign or other items, contact Stefan Freeman at CoronadoSign@gmail.com. Check out @beach_street_sign on Instagram or @CoronadoStreetSign on Facebook for inspiration.
Ralph's Riders Foundation is looking for Riders (peer mentors), career coaches, and volunteers who want to support its mission. Sign up to get involved at RalphsRiders.org/volunteer.
For more information on the programs and resources offered by Ralph's Riders, visit RalphsRiders.org, and follow @ralphsridersfoundation on Facebook for announcements on upcoming events. 
To learn more about Ralph Fornos, the inspiration behind the foundation, read Love Really Does Conquer All: How Ralph and Mayra Fornos Turned Tragedy into Triumph.
Meet up with Ralph's Riders Foundation in Los Angeles at the 4th Annual Disability Pride Parade & Festival on October 6, 2019, and the Wheelchair Wash Festival on October 13, 2019. See the fliers below for details.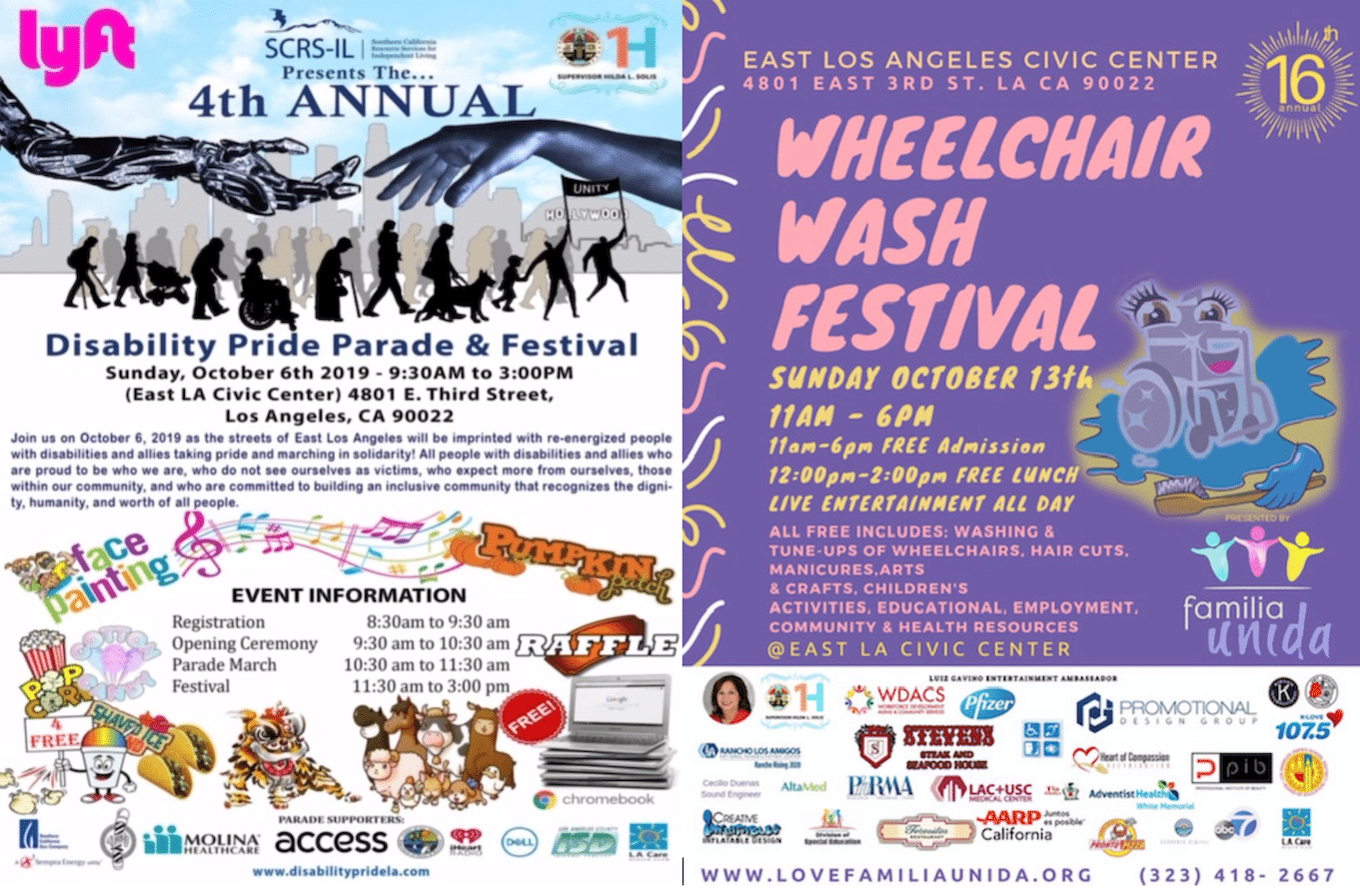 About the Author
Betsy Bailey has a diverse background that includes experience in marketing research, business operations, travel and culinary writing, and playing volleyball professionally overseas.
Betsy has been writing for Wheel:Life since January of 2017 and thoroughly enjoys the process of getting to know her interviewees. She also practices parkour, speaks French fluently, and travels any chance she gets!