With less than a year before the 2020 Summer Paralympic Games, these athletes (who have each shared their stories on Yoocan) have their nose to the grindstone as they fight for the chance to represent their country in Tokyo. Will they realize their dreams of competing alongside the world's most elite athletes? Keep reading to learn more about their commendable pursuits and how you can follow along on their road to Tokyo.
Josh Landmann — Paratriathlon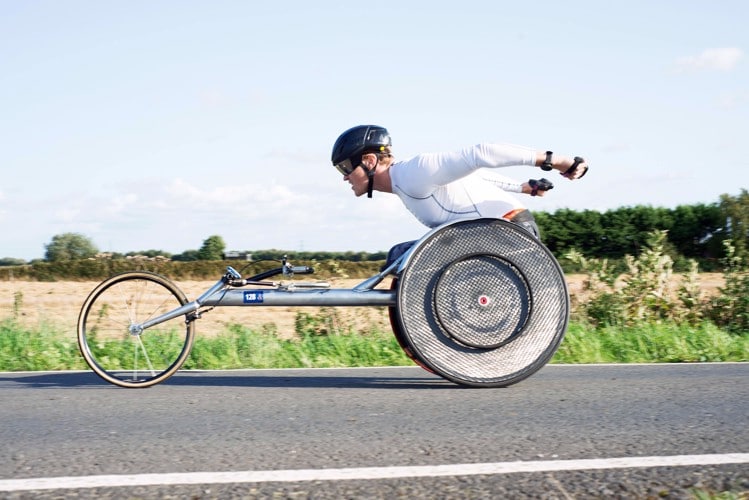 After a diving accident at the age of 20 that resulted in a broken neck at C6-7, it didn't take Brit Josh Landmann long before the avid athlete got back into sports. He first gravitated to the ski slopes, and shortly after, won the 2017 British National Championships for Giant Slalom. When he and his dad competed in a Tough Mudder obstacle course that same year, Ellen DeGeneres caught wind and invited them to appear on her show. Around that time, Landmann decided to take some time away from skiing and pursue paratriathlon to facilitate a year-round training schedule.
He then caught the eye of the British national team coaches at a talent identification event and is currently in his second season of training with the program alongside fellow Paralympic hopefuls. Athletes have through June 29, 2020, to accumulate enough points to qualify for the Tokyo Games, and Landmann is well on his way coming in at 16th in the world in his category as of October 7, 2019.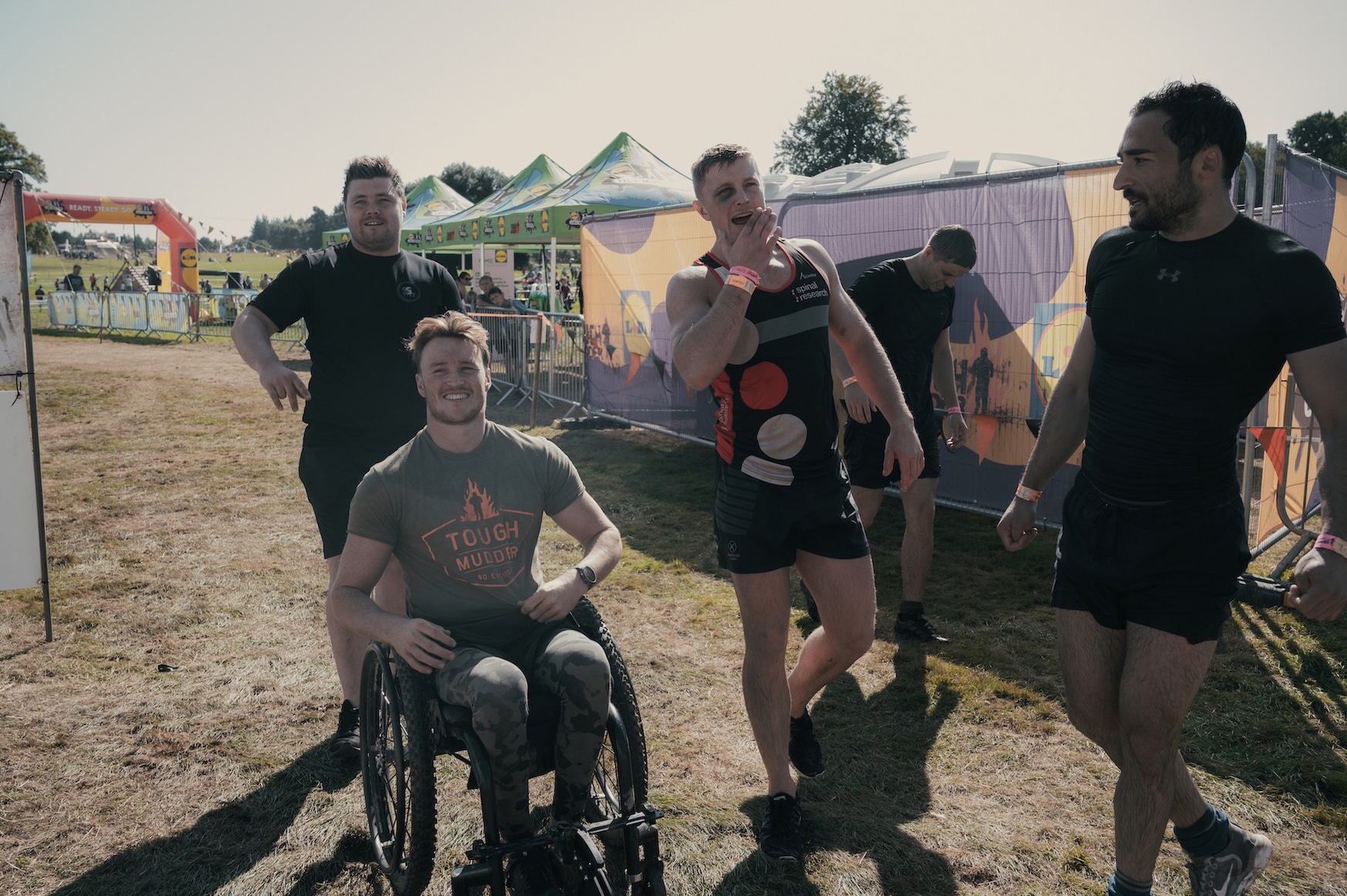 When Wheel:Life spoke to Landmann, he noted that Tokyo would be a way to gain more experience on the international stage but that he doesn't expect to medal due to the stiff competition from seasoned athletes. Instead, he's eyeing the podium at the 2022 Commonwealth Games and the 2024 Paralympic Games in Paris. But considering that just last month, he broke the Guinness World Record for fastest marathon in a non-racing wheelchair, we wouldn't be surprised if he comes home from Tokyo with some hardware.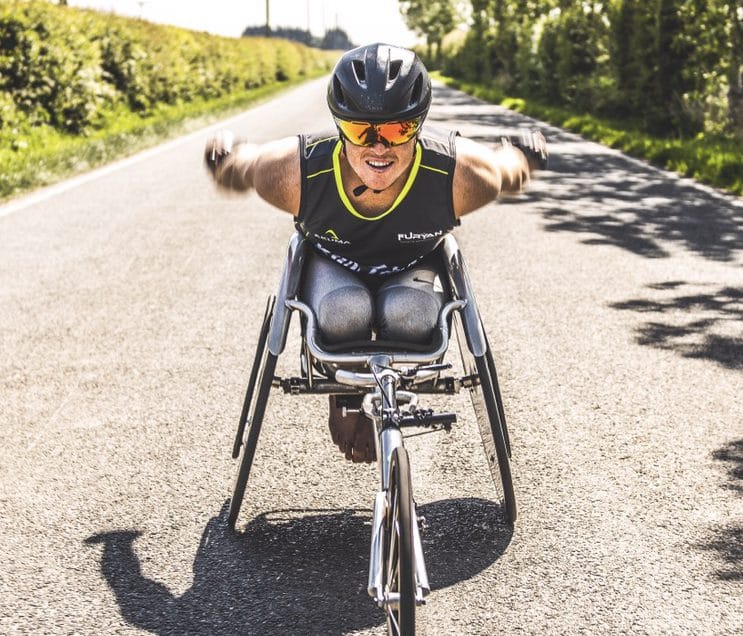 We asked Landmann for his advice on working toward a goal, and he responded,
"Take any opportunity that you're offered because you never know where it might take you, who you might meet, and what it might progress into."
To follow Landmann as he races his way to Tokyo, head over to @joshlandmann on Instagram. Read his story on Yoocan here.
Tanja Henseler — Wheelchair Racing
Born with caudal regression syndrome, Tanja Henseler's parents were told she wouldn't be able to do much on her own. Despite this, she loved racing up and down her street on her skateboard as a child. Living near the Swiss Paraplegic Centre, she got involved with wheelchair racing at the age of 10 and began devoting more time to it as she got older. These days, she trains six days a week.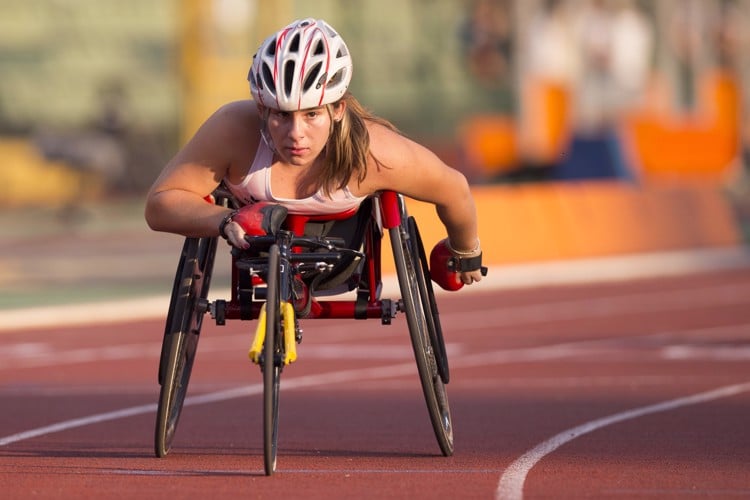 When Henseler shared her story on Yoocan in October 2018, she had her sights set on Tokyo. However, due to some health problems, she decided the 2020 Games are no longer in reach. Instead, she's looking for a part-time office job after having recently finished a business apprenticeship and will continue training to work toward competing in the European Championships next year. From there, she hopes to qualify for the 2024 Paris Paralympics.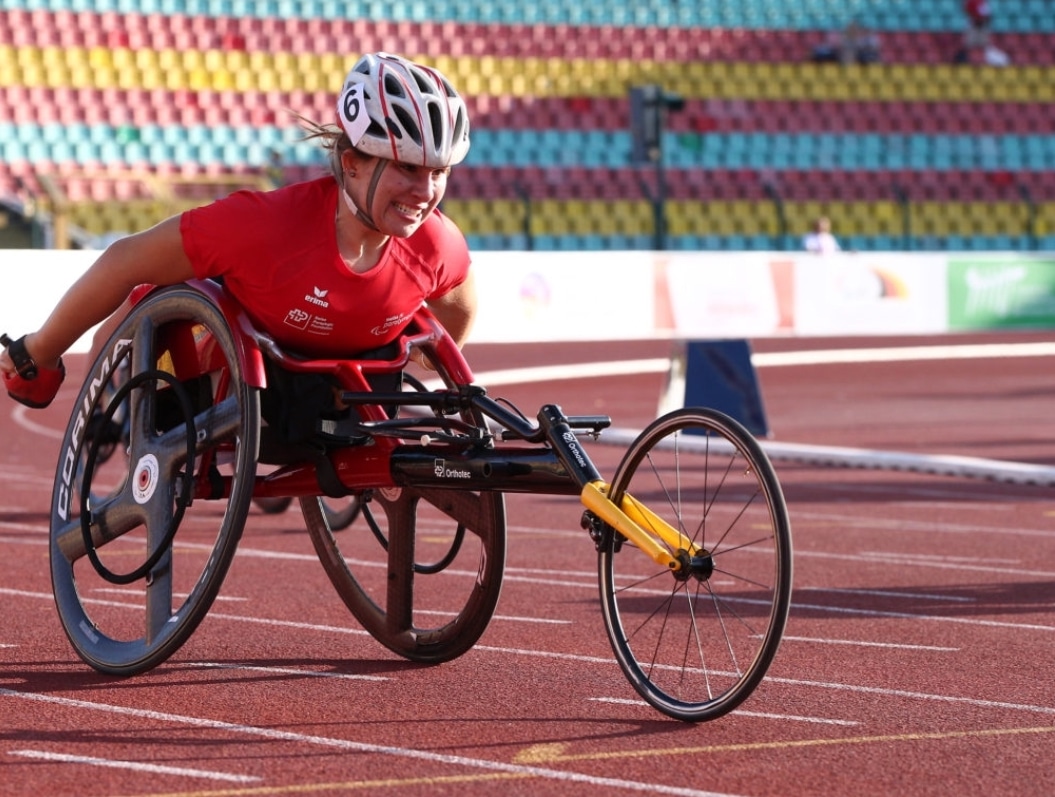 When we asked what motivates her, Henseler replied:
"I really like to prove doctors wrong. I'm able to do things they don't think are possible. This inspires me, and every day, I like to try new things and determine what will and won't work. If something doesn't work, I try to find another solution."
Her best advice for not getting discouraged when experiencing setbacks is:
"Think about what you've already achieved and be proud of it! You worked hard to achieve it!"
Henseler can be followed on Instagram @tanja.henseler. Read her story on Yoocan here.
Max and Marcus Lauden — Wheelchair Tennis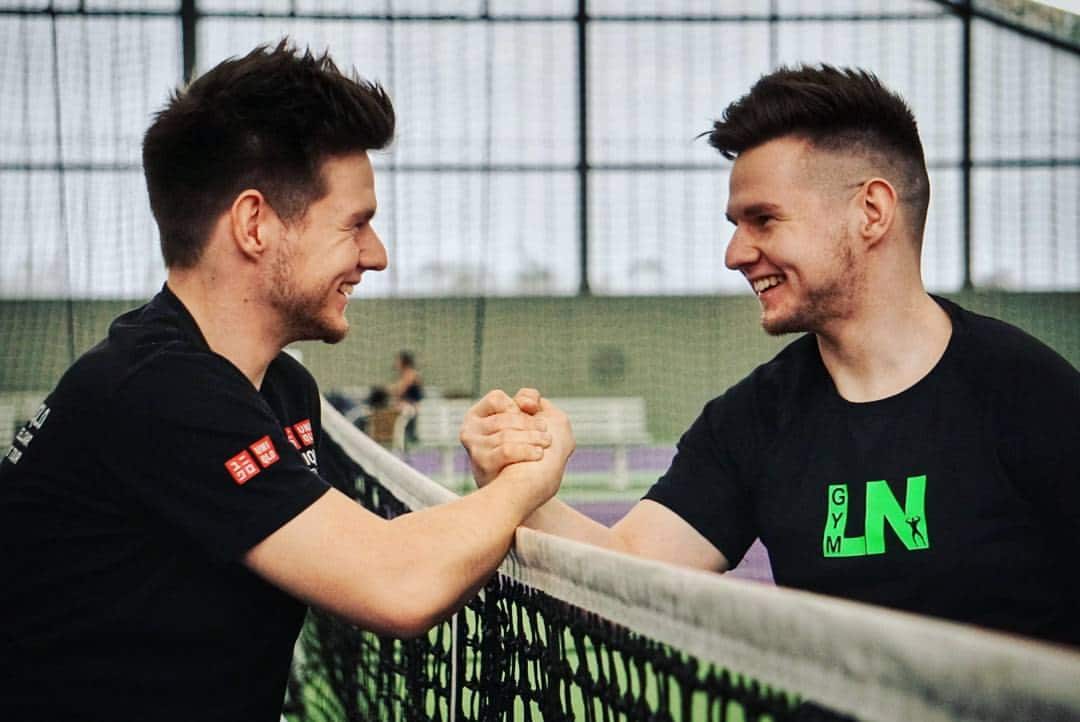 Max Lauden and his twin brother Marcus were diagnosed with multiple epiphyseal dysplasia as infants and spent much of their childhood in and out of the hospital undergoing multiple surgeries. The rest of the family had always enjoyed playing tennis, but when they would hit the courts, the twins weren't able to join in on the fun. When Max and Marcus grew a little older, their mother enrolled them in a wheelchair tennis club in their home city of Berlin, Germany. The boys were immediately hooked.
Today, they both train as often as their finances (court time and coaches aren't cheap) and studies allow and hope to qualify for Tokyo individually and as partners in the doubles tournament.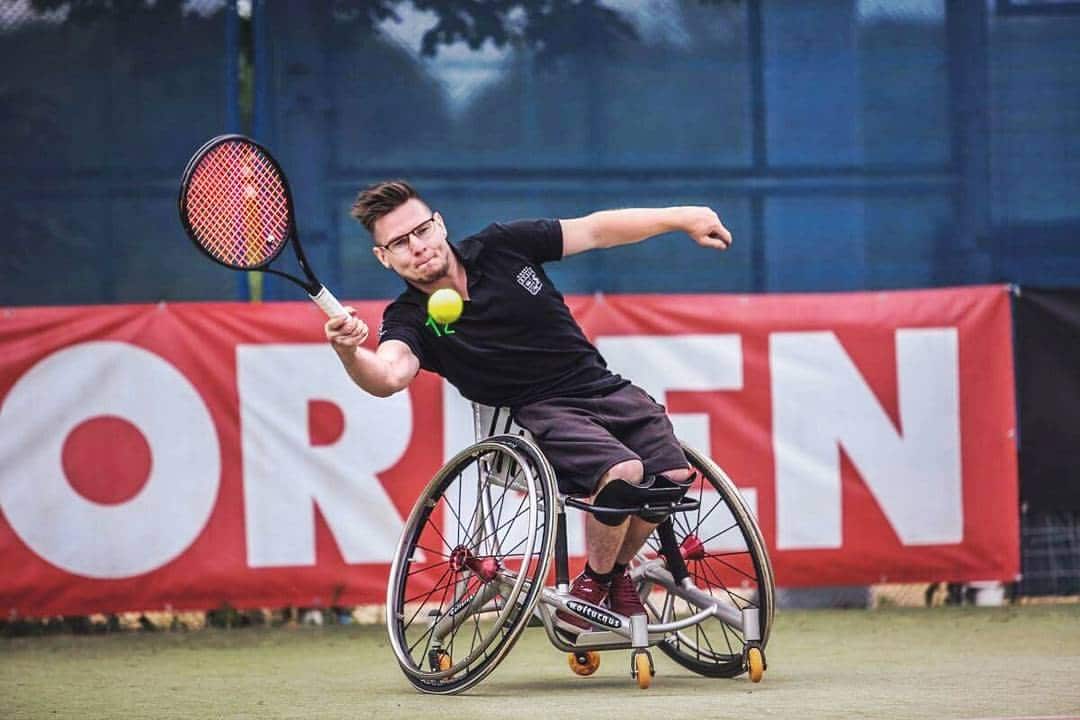 Last year, before the qualification window for the 2020 Games opened, Max was ranked 10th in the world in his category but has since suffered a back injury and dropped in the standings. Now on the mend, he'll be playing multiple tournaments through the end of this year and the first half of 2020 in an effort to work his way back up in the rankings and secure a ticket to Tokyo. Recently losing a close match to a top-five player has given him the confidence to keep pushing for a spot in Tokyo.
When Wheel:Life asked Max how he stays focused on his goals, he answered:
"I think if you really want to realize a dream or a goal, you will not quit even if there are burdens in your life."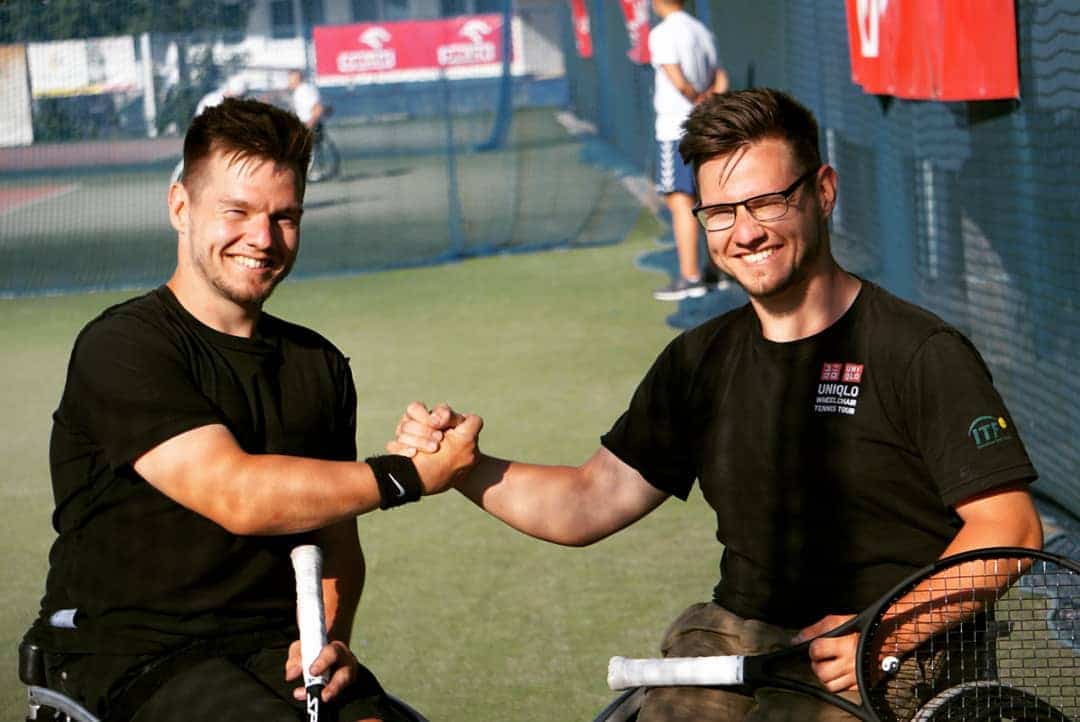 Let Max and Marcus know you're rooting for them by following along on Facebook and Instagram or visiting their website, BrothersMcLaud.com. Read their story on Yoocan here, and learn more about their training methods by watching this video on YouTube.
If you'd like to support the brothers on their journey, financial donations can be made to max.laudan@freenet.de on PayPal.
Tell Your Story on Yoocan!
Josh, Tanja, Max, and Marcus are only a few of the Yoocan storytellers shooting for Tokyo in 2020. If you love the Paralympic Games as much as we do, be sure to follow Yoocan on Instagram, and keep your eye out for others vying for their chance to show the world what they can achieve with hard work and dedication.

Are you an adaptive athlete that dreams of competing on the world stage one day? Share your story on Yoocan! All you have to do is go to yoocanfind.com, click on "+ADD" at the top of the page, and follow the steps to create an account by clicking on "Sign Up For Free." Once you're registered, you'll be directed to a form where you can write up your story and upload a few photos. Need help? Just click on the "Chat With Caring People" button at the bottom right side of the website. All submissions are reviewed before appearing on the website, so you probably won't see yours right away. Just make sure to follow along on social media daily, so you don't miss it!
About the Author
Betsy Bailey has a diverse background that includes experience in marketing research, business operations, travel and culinary writing, and playing volleyball professionally overseas.
Betsy has been writing for Wheel:Life since January of 2017 and thoroughly enjoys the process of getting to know her interviewees. She also practices parkour, speaks French fluently, and travels any chance she gets!