In 2003, Jeff Butler was on his way home from his middle school football game when the car he was riding in was t-boned. The accident resulted in a broken neck at C5-6 for the 13-year-old and several months at various rehabilitation facilities across the United States. Thanks to a family friend, Butler discovered wheelchair rugby soon after returning to his home state of Indiana. After attending his first game as a spectator, he fell in love with the intensity and aggressiveness of the sport. This moment would be the beginning of years of traveling two hours each way to train and play with the nearest team in Indianapolis. Wheel:Life writer Betsy Bailey spoke to Butler about the rigors of juggling school and sport, fighting for a spot on Team USA, and his future career goals.
Leaving Indiana
I did my first year of college at Indiana University, and for a lot of reasons, it wasn't a good fit. The campus isn't very accessible, and there are a lot of weather-related problems that come along with living in the Midwest. I realized that snow and wheelchairs are an especially bad combination.
Also, I knew I wanted to elevate my rugby game, and the only way to do that was to get out of Indiana and find a more competitive team.
So, I moved to Austin, Texas, joined a competitive team, and transferred to a great school, the University of Texas. I played on the club team in Austin throughout college and have been with them ever since.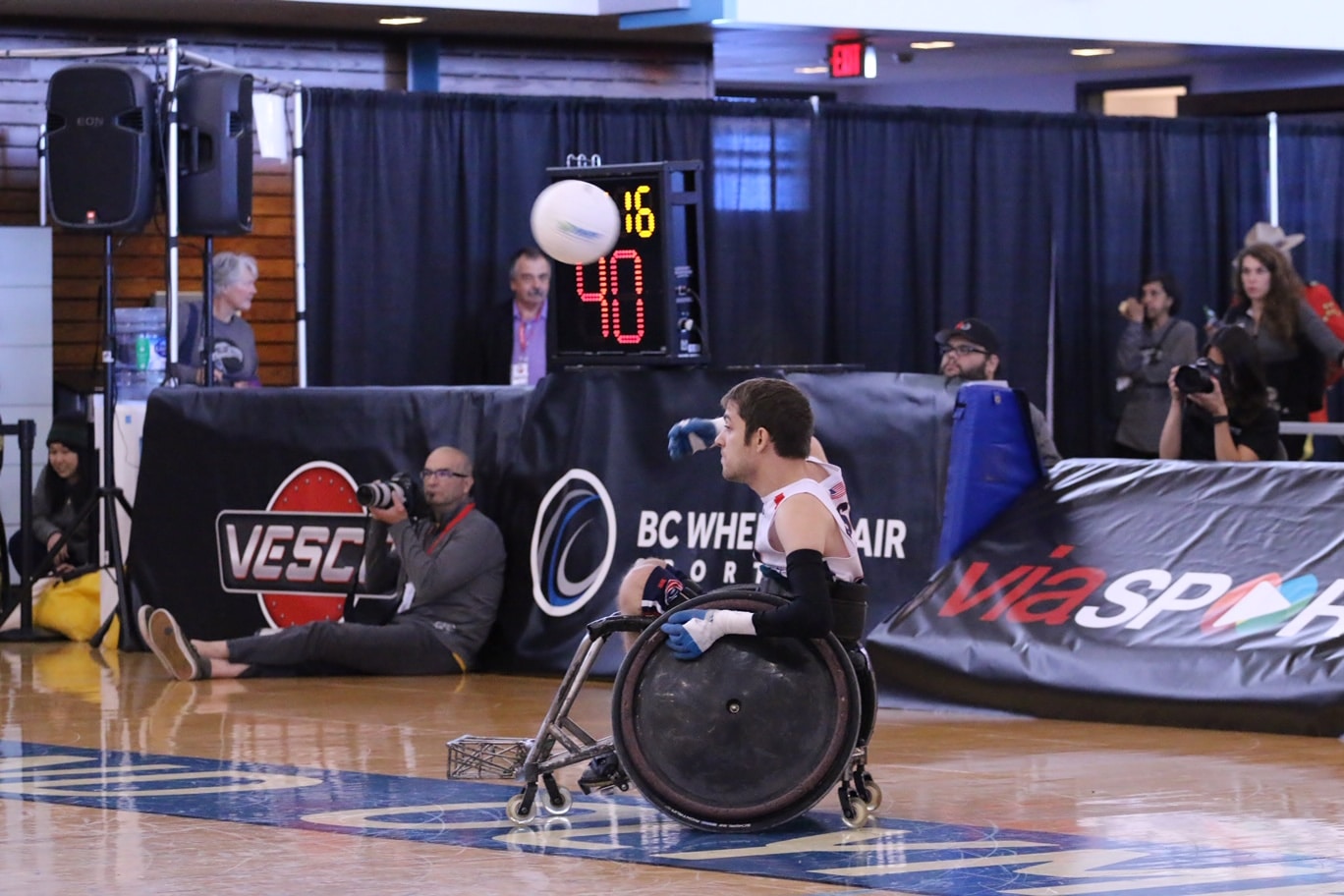 Juggling School and Rugby
Traveling with the wheelchair rugby team in Austin hurt my academics at times. When I was in college, my primary goal was to make the Paralympic team, and that was how I set my priorities.
Everything worked out well eventually, but it was really difficult juggling school and rugby.
For tournaments, we'd leave on Wednesdays or Thursdays, and I'd have to miss classes. It was all at the teacher's discretion whether they'd excuse the absences or not.
Making Team USA
I had been trying out for Team USA since 2010, and after graduating from college in 2014, I finally made the roster the following year. At the 2016 Paralympic Games in Rio, we won the silver medal. We lost in the gold medal match to the Australians in double overtime by one point. It was easily the best wheelchair rugby game ever played, and it's cool to say we were part of it.
Matches like that are why you play the game. If you knew you were going to win every time, it wouldn't be any fun.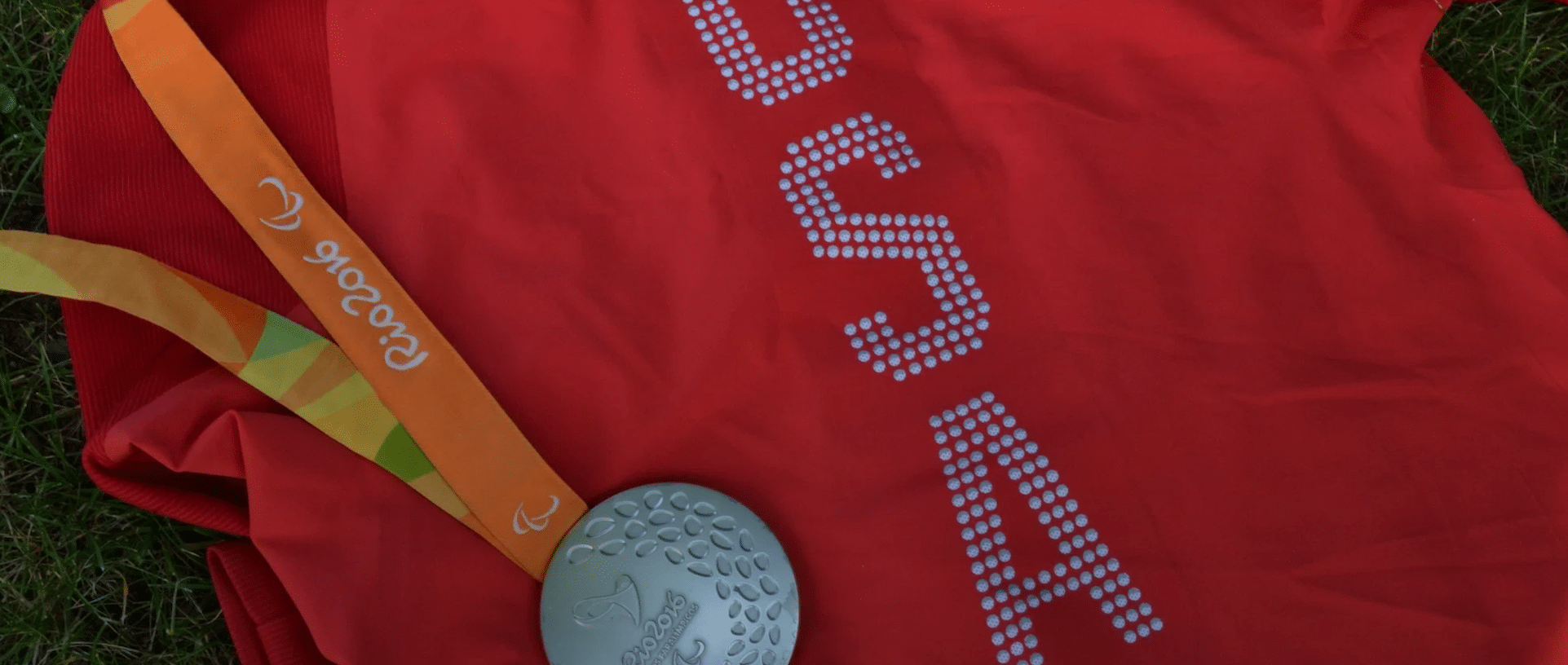 Training Schedule
The club season runs from October through April, and during that time, we practice three days a week. We are all expected to train on our own outside of that, so it becomes four to five days a week. Athletes who are part of Team USA play with their respective club teams throughout the country, and we get together six or seven times a year for training camps and competitions. We also have a strength and conditioning coach who populates an app with a customized workout program for us. I open the app, and it tells me what exercises to do.
Team USA Tryouts 
Tryout invitations for the 2020 season were just sent out. Around 40 athletes were invited, and 16 will be selected from those who show up. This happens every December. The players who make the cut are considered members of the training squad. Before each tournament, the roster is cut down because international rules only allow us to travel with 12 athletes.
The trick about tryouts and having to repeat the process every year is that you always have to be on your A-game.
The veterans usually have an advantage because we're used to playing with each other, so things generally work better when we're running the lines. That's a benefit that veterans have, but absolutely anything can happen. Paralympians get cut all the time from tryouts, and no one's spot is secure.
Prepping for Tryouts
We just got back from our biggest tournament of the year in October, so we're actually in somewhat of a detraining period. It's at odds a little bit with the fact that tryouts are coming up. I just follow my training schedule. I trust that the Team USA strength and conditioning coach understands what we need to do and how we need to do it.
Also, a player's knowledge of the game is often the reason they make the team rather than just their physical abilities.
People get that wrong sometimes and think it's flipped. So, along with my physical training program, I make sure I'm doing more mental reps leading up to tryouts.
Qualifying for the 2020 Games
We qualified for the 2020 Paralympics at the IWRF Americas Championship in Lima, Peru, in August. That was a really exciting tournament because we were able to play against Canada who is back at full strength after being without their most high-impact player for the last several years. They were ranked fourth in the world at the Rio Games in 2016 but then dropped down to seventh or eighth over the past few years. With the return of this player, they've become more competitive again.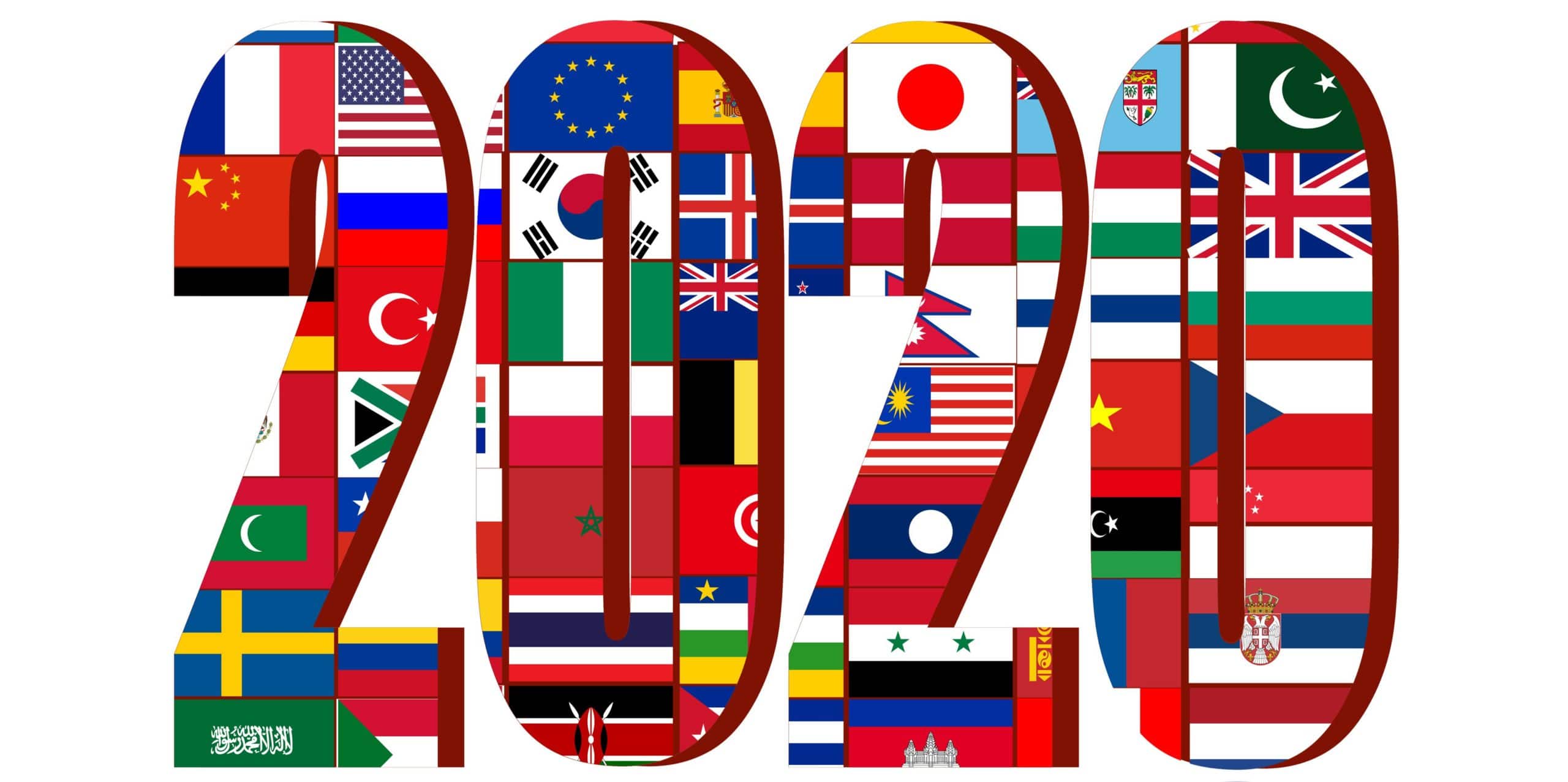 The Team to Beat
Japan has taken a lot of incredible strides recently. A lot can happen between now and the 2020 Games, but right now, I'd say the team to beat is Japan. They're the reigning world champions, and they have a ton of support from their governing body. They also have a lot of funding which is extremely useful when it comes to training, getting all of your athletes together, and having high-quality competitions.
Career Goals
There is a ton of longevity in wheelchair rugby specifically for players in my position (low pointers), but in the last 10 years of my life, I've been chasing rugby and using that as a compass to guide my decision-making and direction in my life.
I have some lofty professional goals that I need to start catching up to, and it's difficult having two primary focuses.
You can't do both full-time. I've been able to keep all the balls in the air up to this point, but in order to actually make some career strides, I'm going to need to pull back on rugby. I'm planning on going back to school after Tokyo to get my MBA. But who knows? I don't like to talk in absolutes. I'm confident I'll be taking at least two years off from rugby, but that doesn't necessarily rule out a Paris 2024 run.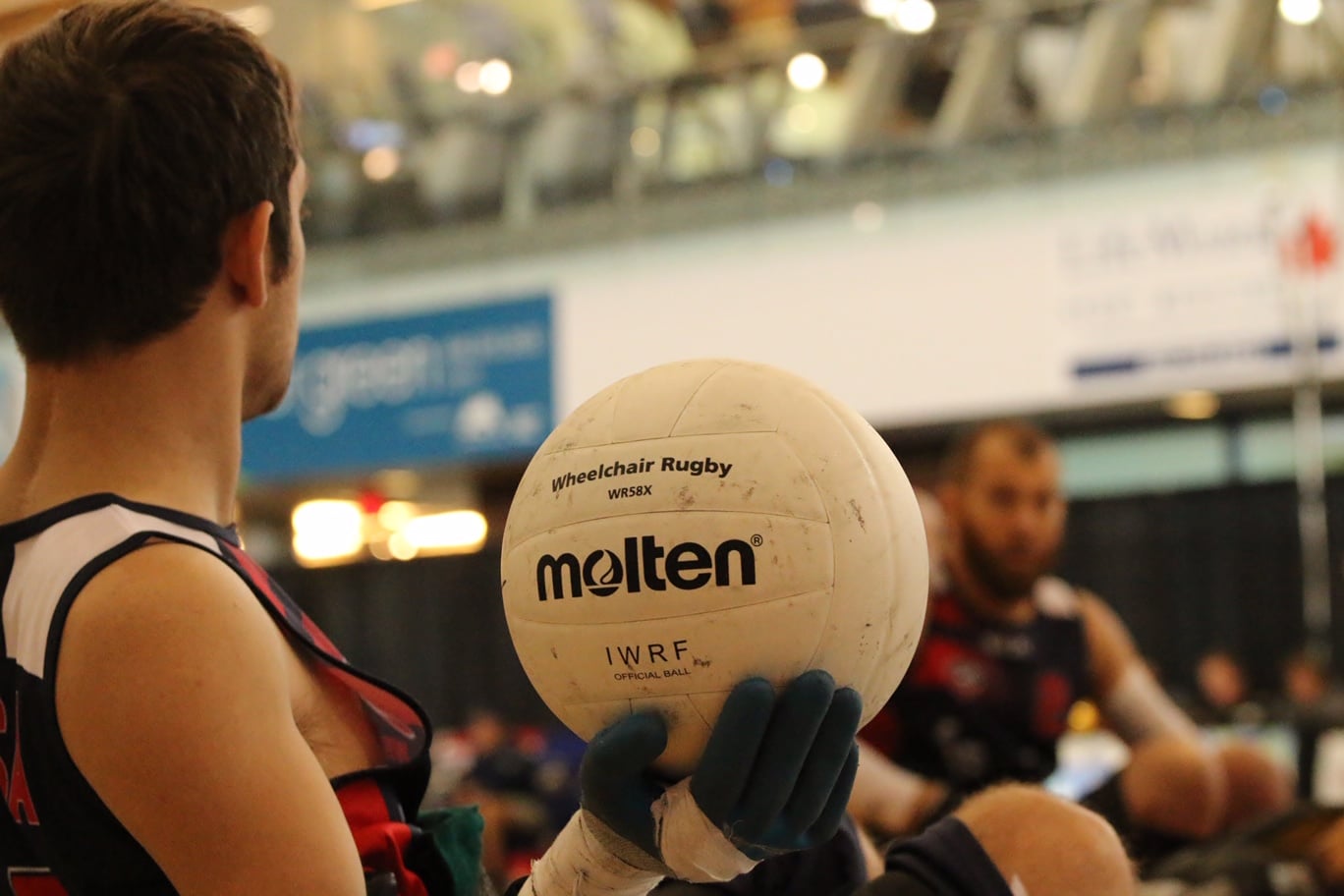 In 2016, while I was on Team USA, I started my first company — a telehealth startup aimed at bridging the care gap for rural and underserved communities. I was held back at times by my Team USA commitments, and I have some regrets about how I handled my first entrepreneurial venture.
Looking forward, I'm excited about the future of mobility specifically for people with disabilities.
The company I work at currently, VMI, is focused on that. I'm working with them because I care about solving mobility issues. With the new transportation models that are coming in, such as mobility as a service, the rise of autonomous vehicles, and the widespread adoption of electric vehicles, there will be a lot of awesome opportunities to increase the quality of life for people with disabilities. If there are a handful of people who help shape what that looks like, I'd like to be one of them.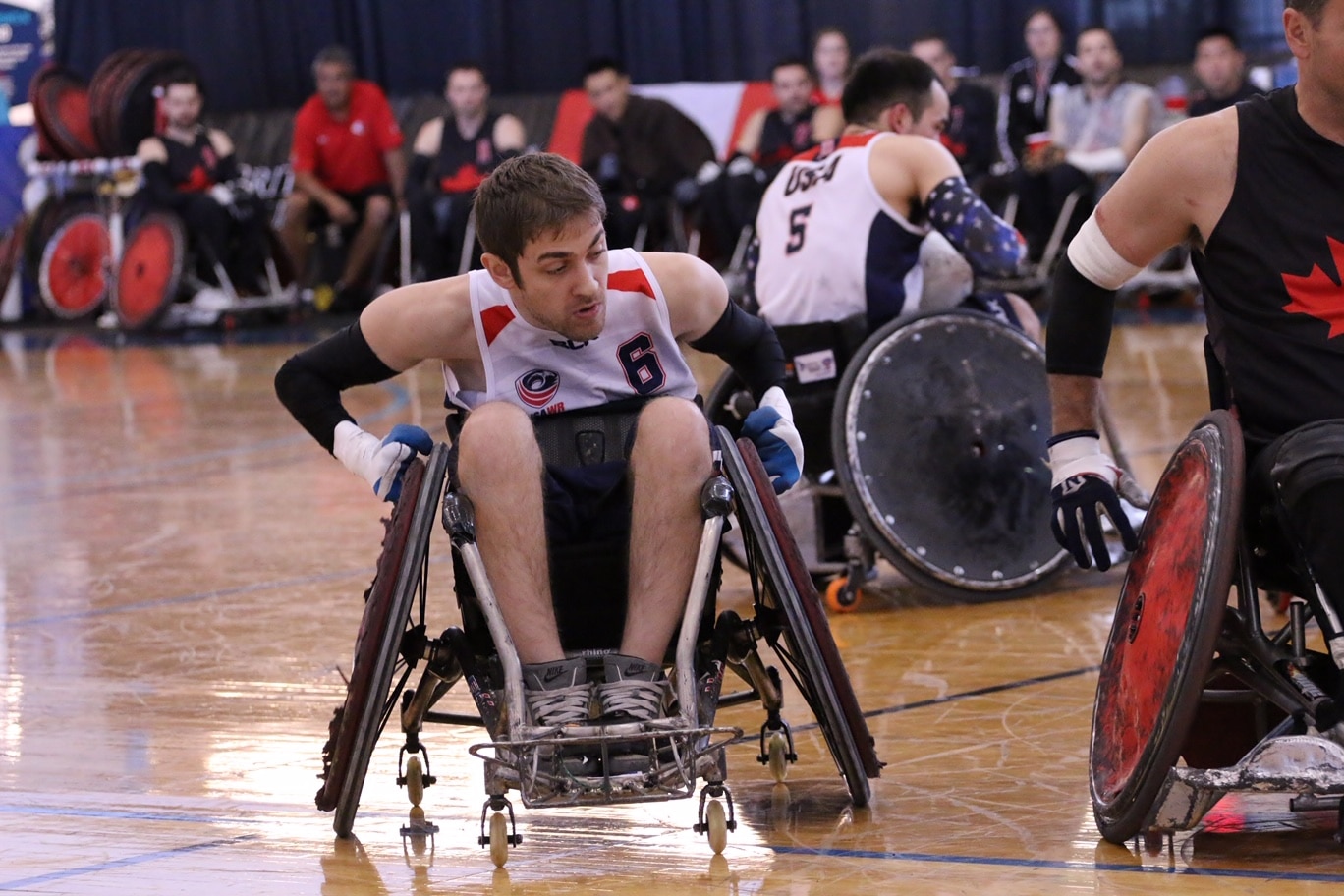 Community as a Jumping Pad
Many of the positive things that have happened to me since my injury were a result of getting involved with a community. For me, that community was rugby. All of a sudden, I went from a teenager who broke his neck and was totally reliant on other people to traveling to rugby tournaments and figuring out how to get my independence back. If I was with my teammates, and I thought I wasn't capable of doing something, they'd say, "Yeah you can. We're going to show you how." Having that peer mentorship from teammates was huge.
So, my advice for someone who is newly injured is to get involved with the disability community somehow.
Sports are a great way to do that because it's low-hanging fruit. There are a lot of programs around for people with disabilities. Then, you can use that as a gateway to help achieve your goals, whether they're goals of independence, competing in the Paralympics, or other athletic or even career endeavors. Sports are a great jumping pad into a lot of different areas.
Editor's note: Connect with Jeff Butler on his website at JeffPButler.com. 
Since the 1996 debut of wheelchair rugby as a Paralympic sport, Team USA has brought home a medal (including three gold) at each of the games. Cheer them on as they strive to keep up the tradition at the 2020 Tokyo Games by following along online: 
This article was extracted from an interview with Jeff Butler and has been lightly edited for clarity and length. 
About the Author
Betsy Bailey has a diverse background that includes experience in marketing research, business operations, travel and culinary writing, and playing volleyball professionally overseas.
Betsy has been writing for Wheel:Life since January of 2017 and thoroughly enjoys the process of getting to know her interviewees. She also enjoys a good vegan brunch, practices parkour, speaks French fluently, and travels any chance she gets!