One of the most universal challenges we see in the Wheel:Life community is the issue of how best to obtain or sell an accessible vehicle.  Financing poses challenges, in addition to what makes sense for your family or your individual needs.  That's why we were thrilled to discover a website – www.BLVD.com – that exists to shorten the gap between those with accessible transportation and those without.
BLVD owner Heather Cummings says, "This is a family-owned business, with a primary focus on helping people with disabilities find the right transportation easily, and at an affordable price."
BLVD has served clients since 1995 with one mission in mind: to connect consumers with accessible vehicle dealers across the United States.
People with disabilities face many challenges when it comes to transportation. Many can't call a cab or request an Uber, because most of these public service vehicles aren't wheelchair accessible. That's why, most of the time, owning your own wheelchair-accessible vehicle is a preferable choice and many times, it is also a bridge to independence, employment and other opportunities.
BLVD understands this challenge fully, and strives to make owning or renting a wheelchair-accessible vehicle as convenient as possible. Not only are their vehicles available at a competitive price, but they also work with financial groups that help people get approved for a loan towards a wheelchair van, regardless of your credit.
Whether you're looking to own a vehicle, or just looking to rent, BLVD has you covered.

You Have a Choice in Accessible Transportation
People with disabilities are no longer limited when it comes to transportation. Now there are multiple options to choose from that are accessible.  At BLVD.com, they compare a variety of products in order to give people with disabilities choices that are best suited for their needs. Some of the products that are featured and compared include:
Wheelchairs
Scooters
Wheelchair vans
Wheelchair lifts
Scooter lifts
Accessible van conversions
Transfer seats
Wheelchair tie downs
Steering aids
I Know What Vehicle I Want. Now What?
Not only can you find comparisons and information on accessible products and accessories on BLVD, but you also can shop by brands, as well as accessing details on what companies and suppliers are reliable and offer the products you're looking for.  Information is at your fingertips on BLVD.com with highlights from each product, user requirements, vehicle specifications, and general options.
BLVD has also created the first online destination that allows shoppers to compare every rear-entry wheelchair van or mobility vehicle in one spot.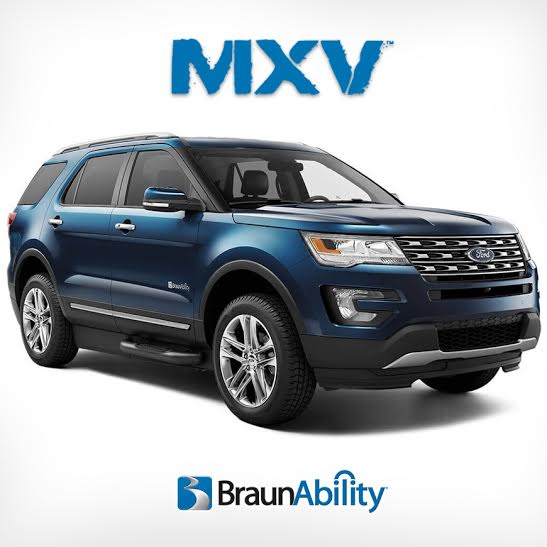 Buying a Wheelchair Van from BLVD
BLVD is the nation's top choice when it comes to finding wheelchair vans. Whether you're looking for a new, used, or pre-owned vehicle, BLVD.com will point you in the right direction. The website features a complete list of dealers who offer top-quality vans, courtesy of a state-by-state directory that's updated daily in order to help you find you the right vehicle in your area.
Selling or Buying Used?
Anyone can list their wheelchair van for sale by owner at BLVD.com – much like other public listing sites like Craigslist.  These are private sellers who no longer need their accessible van and want to sell it to someone who needs it.
*Caution though! Just like Craigslist or any classified listing, one of these private sellers could also be a scammer. Make sure you perform your due diligence before buying from any private seller, either online or in person.

Benefits of buying from the owner:
A price savings may be available
Privates sellers are usually in a hurry
Always get a Carfax report before the sale
Downsides of buying from the owner:
Often has no warranty
No service department
Financing may not be an option
No pre-reconditioning a dealer usually performs
What to look for when buying from an owner
No lien on the title
If there is a lien, perform the transaction at the bank whom the lien holder is listed.
The vehicle does not have a salvage title
Ensure the selling party is the owner.
ALWAYS take possession of the title upon payment.
You should never make payment without receiving the title.
When buying from a private seller, BLVD recommends you always get a vehicle inspection from a local mechanic you trust. Have the engine and drivetrain inspected for major issues.

Always view a copy of the title and ensure it is in the seller's name, does not have a lien and is not classified as "Salvage".  A salvage title means the vehicle was at one time considered a "Total Loss" by an insurance company, thus destroyed in a major accident. It may have since been repaired, but a fully-repaired vehicle is never as good or as structurally safe as one that has not been crashed.
Thinking about Renting?
If you're not comfortable with the commitment of buying a wheelchair accessible vehicle, then renting may be the right option for you. Not only will renting a vehicle help you avoid expenses, but it will also keep you from having to deal with maintenance issues. The good news is most dealers who sell wheelchair accessible vehicles, will often give people the option to rent, and will offer both side and rear entry vans.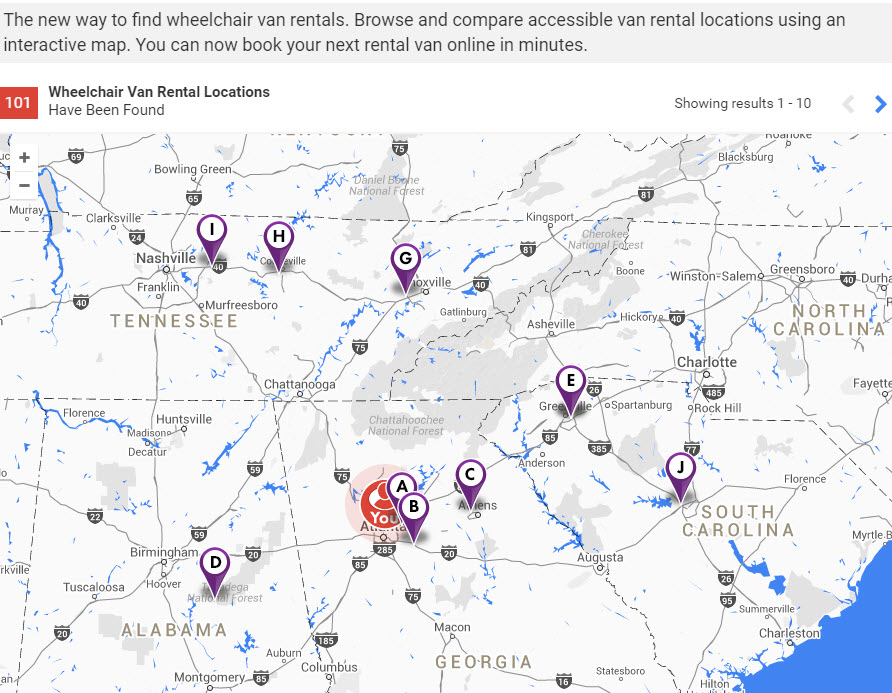 Rental wheelchair vans offer all the advantages of owning an accessible van without the expensive cost, maintenance and commitment of owning. There are hundreds of wheelchair van rental locations accross the USA. In most cases the same dealers who sell accessible vans also rent them. Most rental facilities offer both side or rear entry options for rent.
For more information, and to find the right vehicle for you, visit  https://www.blvd.com.