For many people, the month of January represents a new beginning, an opportunity to make changes in your life where you feel you have failed in the past. As someone living with paralysis, I've come to the realization that there is no reason to dwell on the past. Our mistakes and tragedies are not meant to sentence us to a lifetime of sorrow and despair. They are simply lessons meant to make us stronger and wiser as we move forward in life. This month, I'm joining the Ralph's Riders Foundation for a campaign that encourages people with spinal cord injury to showcase how they Ride On In Life despite paralysis.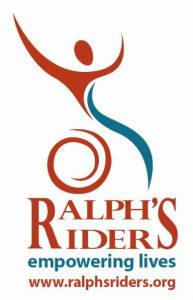 Ralph's Riders Foundation was founded by attorney Mayra Fornos, also the founder of Fornos Law Firm which was rated Tier 1 in Personal Injury Litigation by US News & World Report. For several years, Fornos has been listed in Best Lawyers in America and recognized as one of southern California's "Super Lawyers." Los Angeles Magazine named her one of their "Los Angeles Women Leaders In The Law" and ranked her among the "Top 50 Women Attorneys in Southern California" in February 2018. Fornos has been involved with the SCI community for over 27 years.
The "Ride On In Life" campaign is a tribute to her late husband, Ralph Fornos, an attorney himself who suffered an SCI on May 22, 1979, during his time as a student at the University of Southern California, where he majored in political science. Despite his injury, he went on to achieve his dream of graduating from law school and becoming an attorney.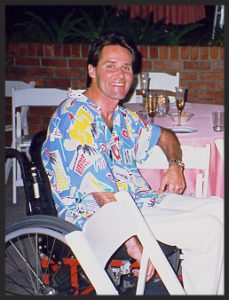 Ralph Fornos was driven to accomplish his goals while helping others with similar injuries transition into society as wheelchair users and live a productive, fulfilling life. The Fornos' were married for 23 years before Ralph passed away on March 30, 2002, due to complications unrelated to his SCI.
As stated on RalphsRiders.org, "Ralph's Riders Foundation is a 501c3 non-profit organization dedicated to helping individuals with spinal cord injuries and other mobility impairments to achieve their highest level of independence, health and personal fulfillment by providing peer and career mentorship, resource information, scholarships, grants, and a supporting network within the community."
In 2017, the Los Angeles County Board of Supervisors and Los Angeles County Commission on Disabilities selected the Ralph's Riders Foundation and Mayra Fornos as recipients of the "Chairperson's Award," which acknowledges their work in the disability community.
There are many ways to Ride On In Life. For some, like Ralph, that fight-or-flight instinct and choosing to get back to a "normal" lifestyle as quickly as possible comes naturally; but for others, the trauma and loss can be too overwhelming to adapt to without help. The Ride On In Life campaign is one more way the Ralph's Riders Foundation is giving back while creating awareness.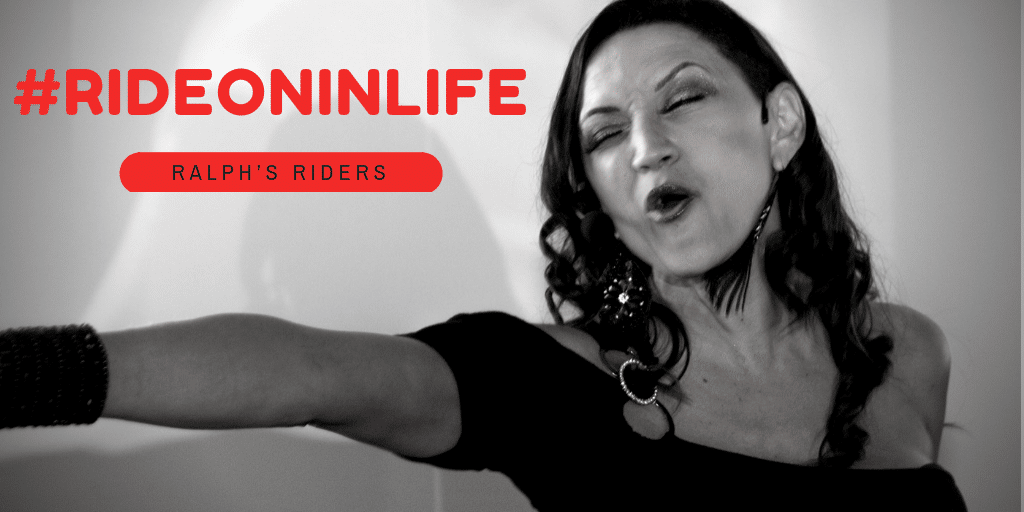 How Can You Find That "Ride On!" Drive?
1) Stop Asking, "Why Me?"
Whether the injury was your fault or due to someone else's negligence, there is no rewind button and no right way to answer that question. We all face challenges in life. Some are mental, some emotional, some financial, and others are physical. Unfortunately, some end up with a mixture of all of the above. A more productive way to direct your energy is to ask yourself, "How can I make my current situation better for myself?" Then, take steps to act on the answers you come up with.
2) Access Resources
The absolute best place to access all the resources you need is online. You can obtain tons of information by simply doing a Google search on your topic of interest. For up close and personal viewing of products, services, organizations, adaptive sports, technology, and networking opportunities, it doesn't get any better than Abilities Expo. There, you will find hundreds of vendors, products, and services specifically created for and tailored to the disability community. They host eight shows a year throughout the country. Find an expo near you by visiting Abilities.com.
3) Get Plugged In
Once you have accessed the resources that spark your interest, get plugged in. Discover new ways of doing things, and meet other people living life like you who you can lean on for advice and fun. Just because you are now a part of a new community "on wheels," it doesn't mean you have to leave the "able-bodied world." Continue holding on to who you were prior to your injury or condition — just learn to do it with adaptations. Not isolating yourself is key, and the only one who can keep you plugged in is you.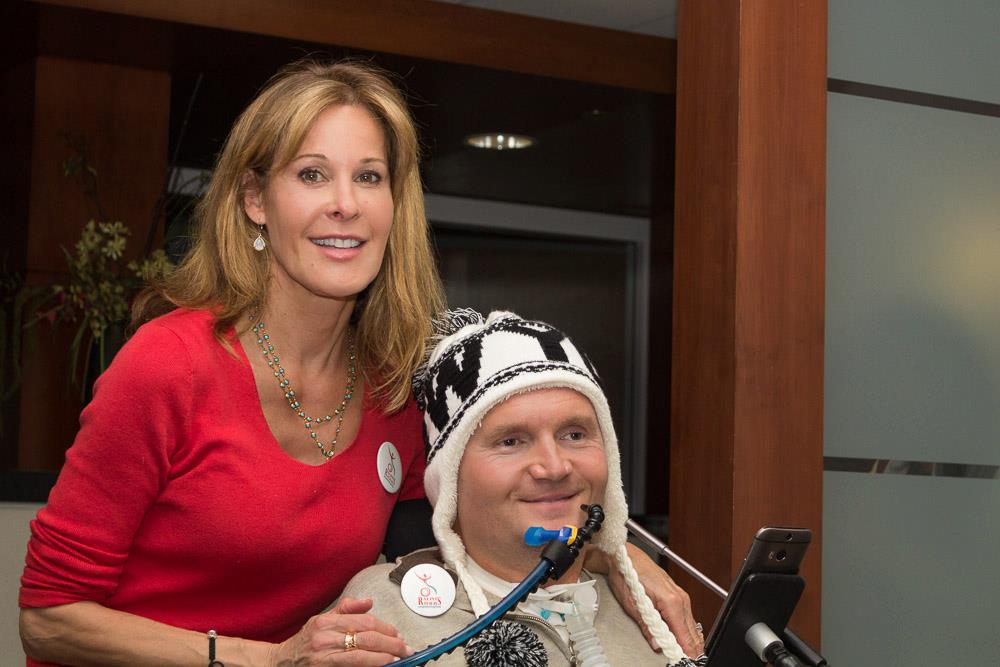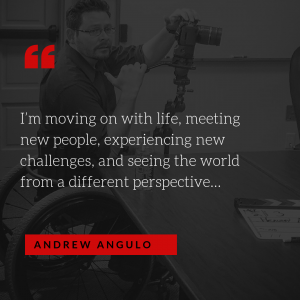 What I personally love about being a Wheel:Life writer is that storytelling brings so much healing. Whether it is telling my own story, someone else's, or reading about others', the process helps broaden my perspective. That's why I stand behind the hashtag #rideoninlife. It provides another way of telling your story that can influence others to ride on and live life to the fullest.
It's incredibly easy to join the Ride On In Life campaign. Simply take a photo or video holding a sign that says #rideoninlife, post it on social media, and tag the Ralph's Riders Foundation. They will repost the most influential photos or videos on their social media pages, too! You can also meet many members of Ralph's Riders at the Los Angeles Abilities Expo coming up February 22–24, 2019. It is free to attend. I will be at the Ralph's Riders booth (# 905) taking photos and conducting video interviews that will be posted on social media. Mayra Fornos will be presenting a legal overview workshop at the expo on Saturday, February 23, at 3:45 p.m. If you have sustained any form of catastrophic injury as a result of someone else's negligence or wrongdoing or due to ADA compliance negligence, you won't want to miss this informative workshop.
The most important thing to remember is not to lose hope! As long as you're alive, your life has purpose and value, and you don't have to wait until the new year to make a resolution for change. You can start over when the time is right for you. The choice to be happy and "Ride On In Life" is all yours!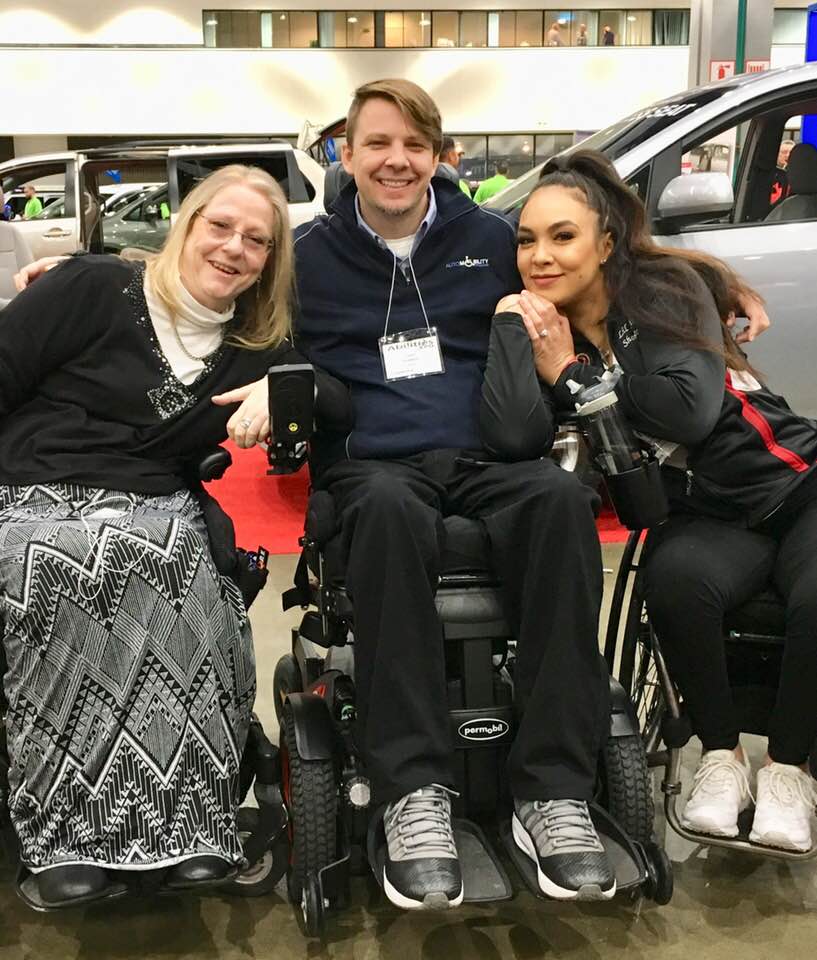 You can follow Ralph's Riders Foundation at:
Have a question for Our Comfort Ambassador? Let us know! Contact us here.
Or, find a peer support group near you using our helpful reference guide!


The Wheel:Life-Comfort Medical Relationship
Wheel:Life is now part of the Comfort Medical family! With more than 26,000 followers on social media, we served more than 100,000 website visitors with lifestyle resources in 2015. To help us expand our community impact, we have become part of the Comfort Medical organization.
Thanks to our relationship, we are able serve even more people who use wheelchairs with lifestyle resources, helpful products, and services.
Comfort Medical provides an extensive selection of name brand catheter and ostomy supplies to thousands of customers nationwide.
Their attention to detail, unmatched customer service, and dedication to helping customers live a happier, healthier life are just a few of the many reasons Comfort is one of the fastest growing catheter and ostomy supply companies in the nation.
Note: The Comfort Conversations articles are for informational use only and are not intended to be construed as medical advice. Ask your doctor about issues related to your health and medical needs.
About the Author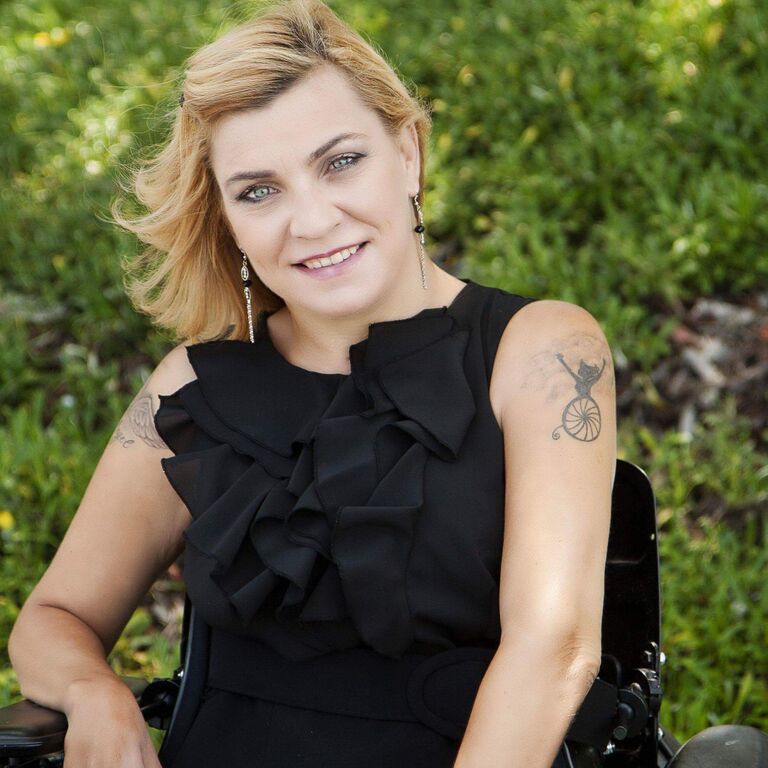 Comfort Medical Ambassador Margarita Elizondo is a motivational speaker, entrepreneur, producer/host of Wheel Talk Wheel Issues, model, author and an ambassador for the Los Angeles Abilities Expo. She was paralyzed in 2006 after an intruder broke into her home. Now, a single mother of three and grandmother, she pursues a degree in Communication at Grossmont Community College and works for Axia Management where she designed a wireless phone service for seniors and individuals with disabilities. As Ms. Wheelchair California 2013, she is a strong advocate in the disability community and volunteers for numerous nonprofits. You can reach her on Facebook or through www.margaritaelizondo.com.