About a year into my injury, I began speaking at churches and elementary schools. I would share my story and talk about what life was like for me as a wheelchair user. Even though it had only been a year since my injury, there was so much to cover yet never enough time. As a new speaker, this was challenging.
As an artist, writer, and visionary, creativity comes naturally to me. I began writing as a kid and would fill notebooks with short stories and poems, mostly of the romantic sort. Now, my writing is largely related to disability. Sometimes, while just lying in bed, an idea comes to me, and before you know it, I'm composing. After writing a few disability-themed short stories, I realized they were perfect for explaining to children what life as a person with a disability is like. The stories are inspired by my pubic speaking as well as my granddaughters. At ages where they're being taught what most would consider the building blocks of education (reading, writing, etc.), by having me in their lives, they're also developing fundamental life skills such as processing disability, figuring out how to respond to limitations, and learning how to interact with others who may look different. These are things all children should be exposed to in order to grow into empathetic and compassionate adults.
The books have catchy titles: I Really Need To Pee, Everywhere I Go I See Stairs, and Don't Touch. Although the topics primarily pertain to issues affecting individuals who use wheelchairs for mobility, they are also relatable to anyone. For example, everyone has experienced having to wait in line to pee or feeling awkward when stared at. What makes these stories engaging are the learning opportunities presented. Each book has a section at the end titled, "Let's Learn Together," which contains a series of questions and answers designed to open dialogue. This prompts students to share what they already know about the topic based on their life experiences or ask questions about the story or anything else they may be curious about. When presenting, this is my favorite part because children often ask questions that can be quite shocking or funny!
During "Let's Learn Together," students gain:
Ability awareness
Knowledge on disability etiquette
Listening and social skills
Practice formulating articulate questions
Lastly, after students have the story and completed the "Let's Learn Together," discussion they have an opportunity to take the #iamallin pledge.
I take the I am all in pledge. I pledge to be inclusive of all people all the time. I will be respectful of people's differences and courteous to help when needed. I understand that we are not all the same and it is okay to be different.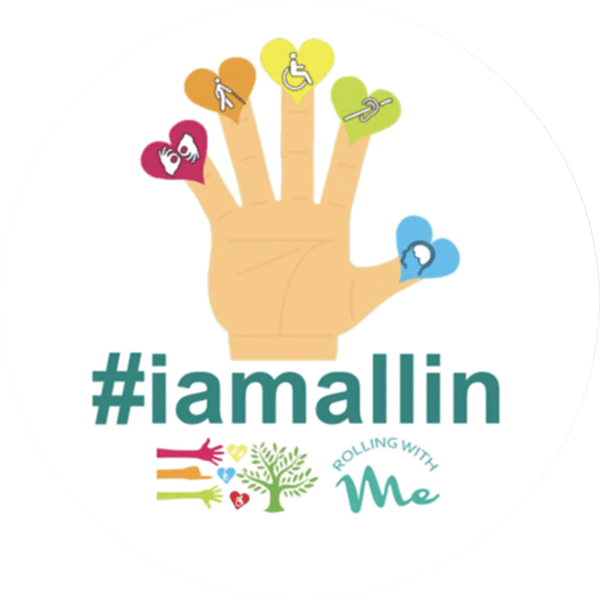 The First Three Books
I Really Need To Pee, Princess On Wheels teaches students who accessible bathroom stalls were created for and why it's important to leave them open for those who need them.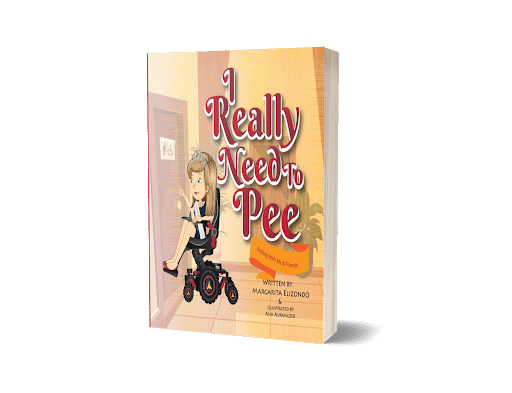 In Everywhere I Go I See Stairs, Princess On Wheels, students learn how it feels to encounter physical and perceptual barriers on a daily basis and how they can be inclusive of all people regardless of ability or appearance.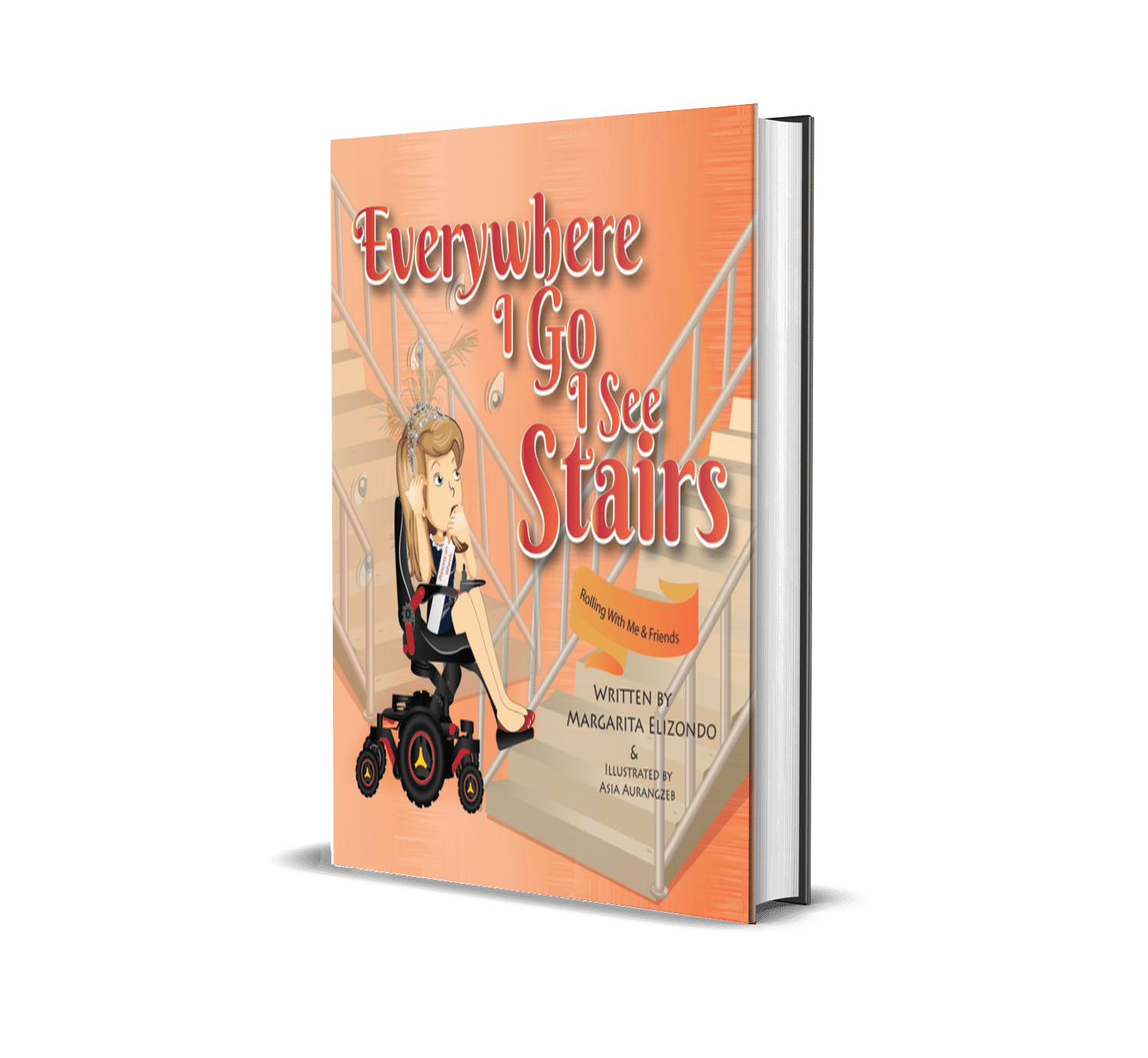 Don't Touch! Princess On Wheels focuses on the fundamental principle that, for people who use wheelchairs, the wheelchair is part of their personal space.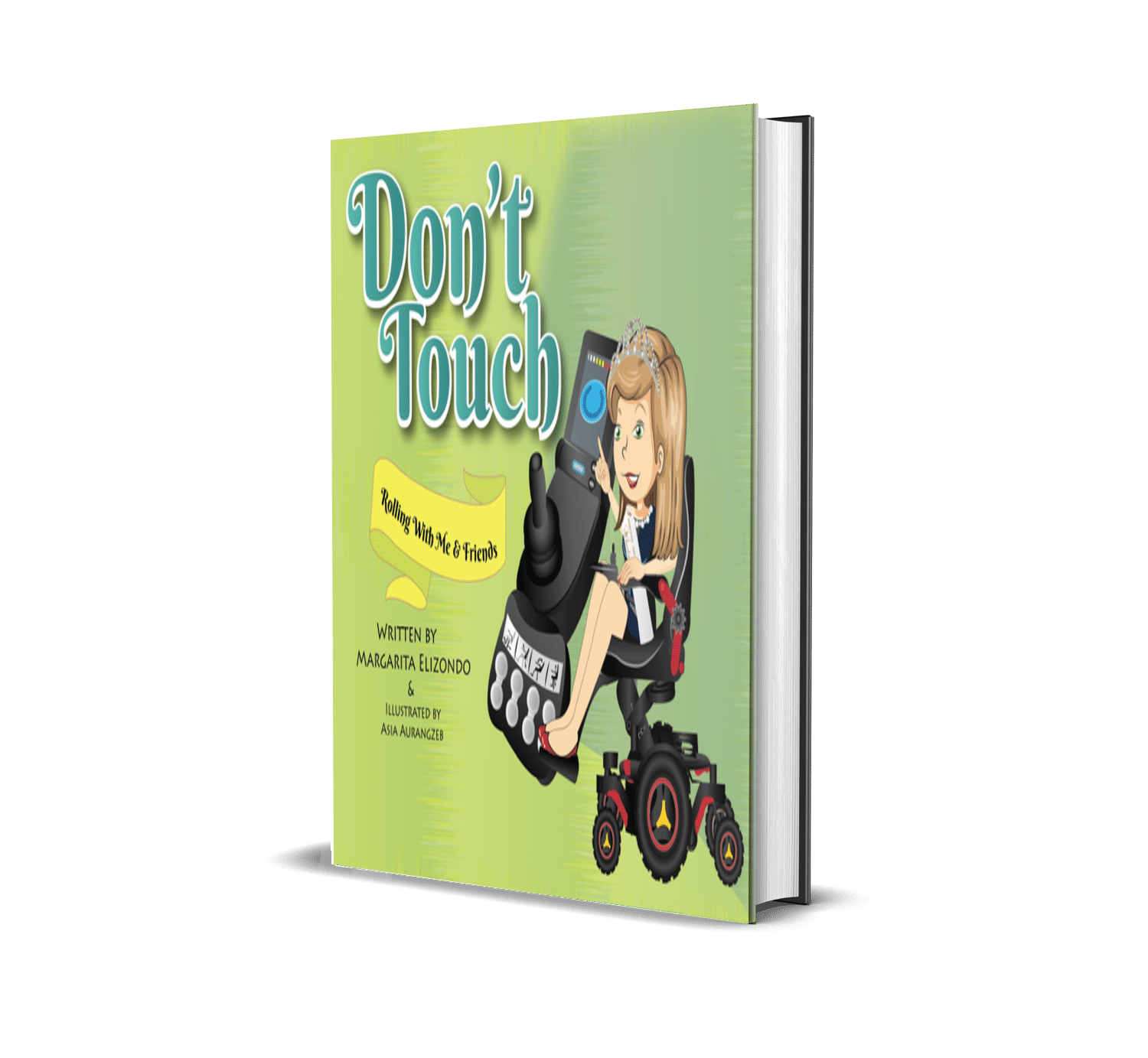 Getting the Characters Right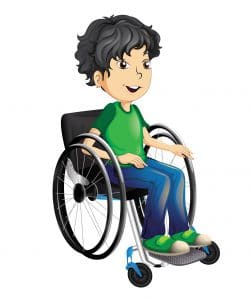 These stories are largely inspired by Dr. Seuss. His books were among the first I read as a child, and his rhymes and goofy characters have stuck with me into adulthood. I wanted to give readers both with and without disabilities a similar experience — a short rhyming story that teaches a lesson with a character that represents the wheelchair community well. It's not often that you find a children's book with a feature character who uses a wheelchair, and it's even less likely to see a power wheelchair or a wheelchair user of color.
I went through some awful initial design concepts until I found an illustrator I was comfortable with who understood my vision and could create images that were accurate and not demeaning. I met Asia Aurangzeb online, and I can still remember the day because it was my birthday. She was able to deliver exactly what I was looking for based on the character and scene descriptions I gave her. We began creating the characters for my first book in February of 2019, and she has been a pleasure to work with because our artistic gifts complement one another. I give her the content and concepts for what I would like depicted on each page based on the storyline, and she works her magic.
My Inspiration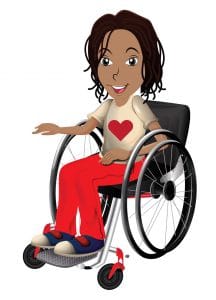 My goal is to make this series available to educators across the United States and beyond. Written for kindergarteners to third graders, they are the perfect tool to use during Disability Awareness Month or any other time of the year. For parents of children with disabilities who attend a mainstream school, these books can help their classmates learn disability etiquette.
The readers I am hoping to inspire most are children with disabilities as well as my granddaughters. I want them to know that even though life may have challenges that require alternative ways of accomplishing goals, that doesn't mean realizing our dreams is impossible!
To learn more about the Rolling With Me & Friends Book Series, follow us on our Facebook page. Books will be available on Amazon, Kindle, and the Rolling With Me website. We will also be at the Los Angeles Abilities Expo in February of 2020. I will be doing a reading at the expo on Saturday, February 22, at 11:00 am. Come find us at booth 628 to get your signed copies!
More books with great topics are scheduled to be released next summer, so be sure to follow along on Facebook to be among the first to get a copy!
Have a question for Our Comfort Ambassador? Let us know! Contact us here.
Or, find a peer support group near you using our helpful reference guide!


The Wheel:Life-Comfort Medical Relationship
Wheel:Life is now part of the Comfort Medical family! With more than 26,000 followers on social media, we served more than 100,000 website visitors with lifestyle resources in 2015. To help us expand our community impact, we have become part of the Comfort Medical organization.
Thanks to our relationship, we are able serve even more people who use wheelchairs with lifestyle resources, helpful products, and services.
Comfort Medical provides an extensive selection of name brand catheter and ostomy supplies to thousands of customers nationwide.
Their attention to detail, unmatched customer service, and dedication to helping customers live a happier, healthier life are just a few of the many reasons Comfort is one of the fastest growing catheter and ostomy supply companies in the nation.
Note: The Comfort Conversations articles are for informational use only and are not intended to be construed as medical advice. Ask your doctor about issues related to your health and medical needs.
About the Author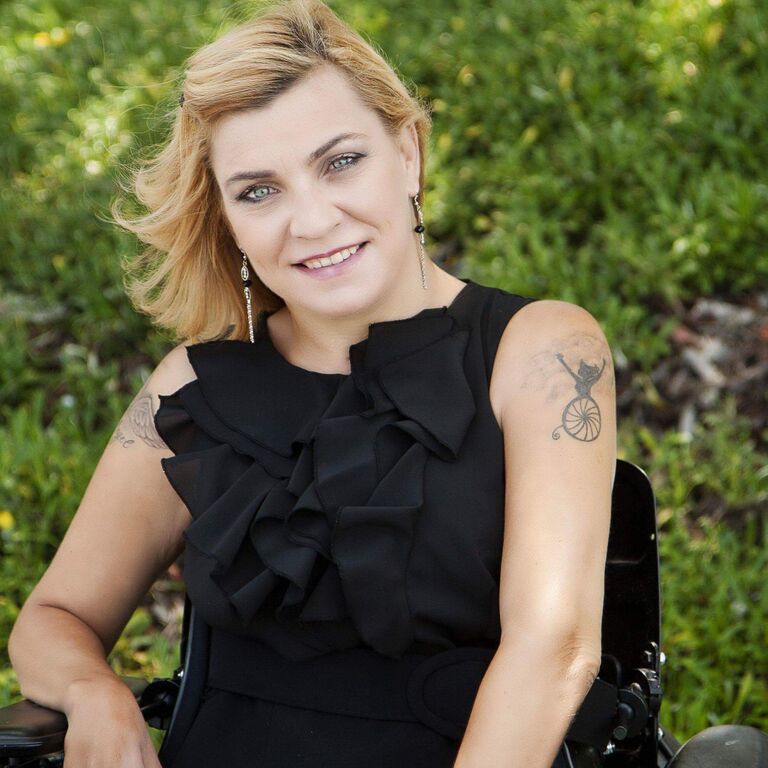 Margarita Elizondo, is a motivational speaker, founder of Rolling With Me, model, dancer, and writer. She was paralyzed in 2006 and began speaking in churches and schools shortly after her injury. In 2013, she was crowned Ms. Wheelchair California 2013, and in 2019, she was crowned Mi Modelo Especial. Margarita has used her titles as a platform to educate the public on the importance of fully including individuals with disabilities in our communities by breaking down physical and perceptual barriers.
Dance as her therapy has helped her regain range of motion in upper extremities, and lyrical dance taught her emotional expression through movement. She was a dancer before her injury and discovered wheelchair dance after her injury through San Diego Wheelchair Dancers Organization. In 2016, she learned lyrical dance through choreographer Tam Warner. Margarita now travels the country as an Abilities Expo Ambassador sharing her love for dance.
Margarita is the author of a children's book series, Rolling With Me & Friends, which teaches children disability etiquette through fun stories. Her writing has also been published in various publications including Abilities Expo — The Buzz, Wheel-Life.org, and Mobil Women.